Seminar & Forum
Trilateral Forum on Promotion of Relaxation Activities in Forest, Nagano, Japan
2018.10.16 ~ 2018.10.18
The Japan Forestry Agency and TCS co-hosted the Forum on Promotion of Relaxation Activities in Forest as follow-up to the 4th Trilateral Director-General Level Meeting held in July 2017. The theme of the Forum is in line with the Action Plan agreed upon the three parties in 2016, which includes multi-utilisation of forests such as forest recreation, environmental education, health tourism and therapy.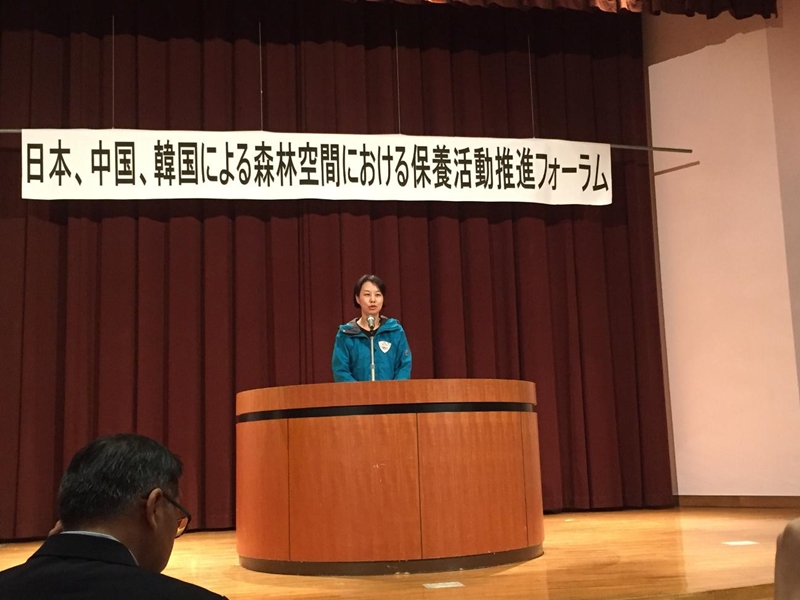 ▲ DSG Han Mei stressed the importance of forestry cooperation to yield positive results
At the Forum, various practices and policies of forest utilisation, especially activities targeting promotion of health and relaxation were shared by the three parties. While the development stage of forest utilisation in each country varies, there was strong consensus that continuous exchange and information sharing will be beneficial in future cooperation.
Deputy Secretary-General HAN Mei delivered an opening remark at the Forum and emphasized that forestry cooperation is expected to yield positive results not only in promoting health but also in addressing climate change and effectively managing rural areas.
Following the Forum, the delegation also experienced forest therapy activities in local towns in Nagano prefecture.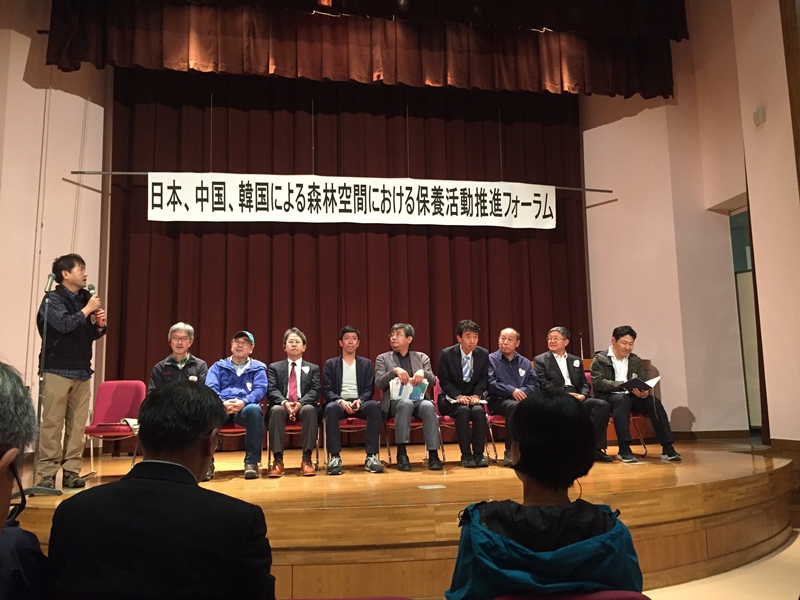 ▲
Panels shared s
trong consensus that continuous exchange and information sharing will be beneficial in future cooperation