3rd Trilateral Director General Level Meeting on Forestry Cooperation held in Tokyo, Japan – 2016.09 2016.09.07
The 3rd Trilateral Director General Level Meeting on Forestry Cooperation was held on September 7th, 2016 in Tokyo, Japan, with the participation of Director General ORITA Hiroshi, Private Forest Department, Forestry Agency of Japan; Director General SU Chunyu Department of International Cooperation, State Forestry Administration of China; and Director General KIM Yongkwan, International Affairs Bureau, Korea Forest Service of ROK.
During the Meeting, Deputy Secretary-General UMEZAWA Akima delivered an opening remarks congratulating the successful opening of the 3rd Meeting and the importance of forestry cooperation. He also showed full support to strengthen future cooperation on this field and further develop cooperative projects on forestry cooperation.
At the Meeting, the three parties exchanged in-depth discussions in various agenda, including current situation of forest and forestry; function of forest for disaster prevention; forest recreation, forest environmental education, forest health tourism, forest therapy; climate change and forest; and promotion of wood utilization. The three parties also reaffirmed to further strengthen their cooperation in forestry by working out the detailed action plans in the relevant agenda.
The 4th Meeting will be held in China in 2017.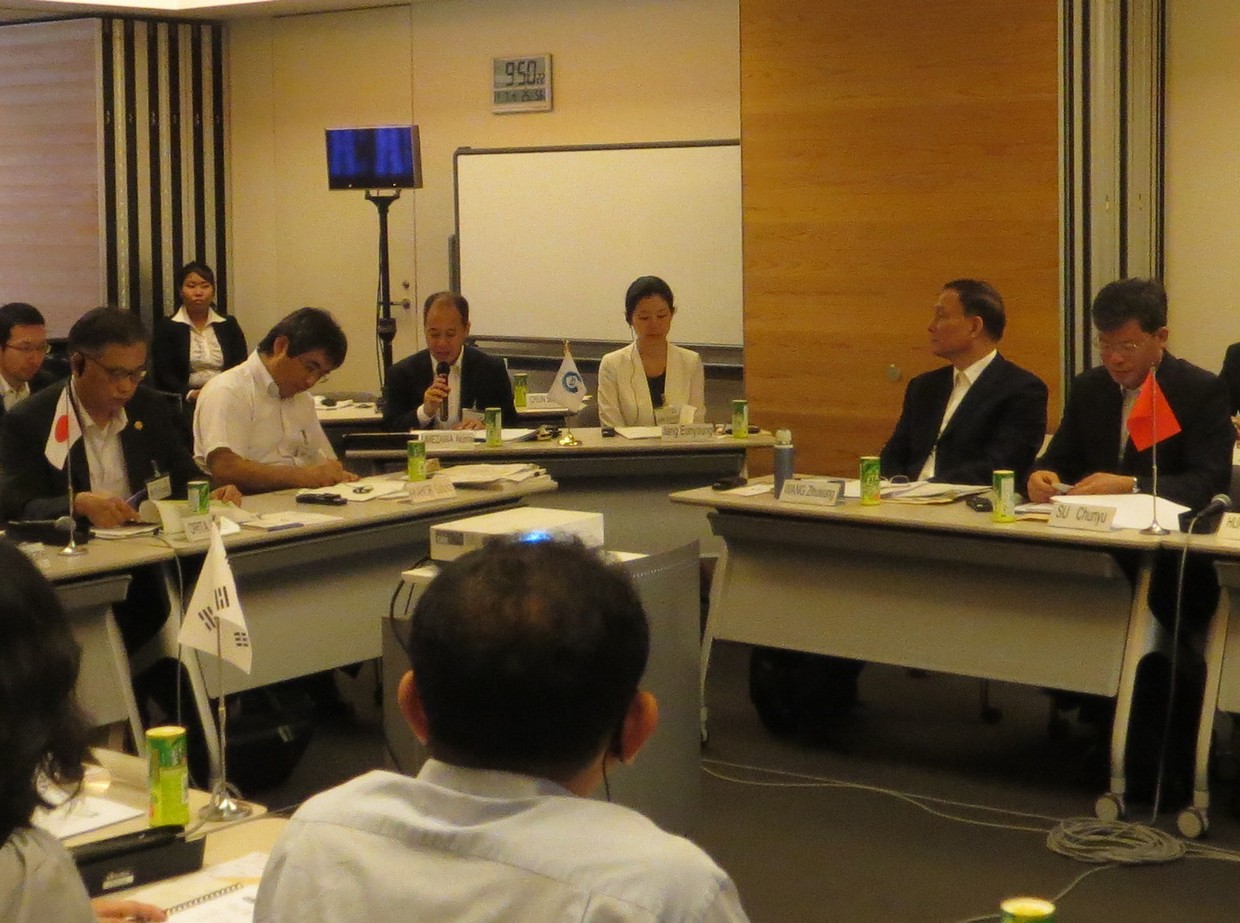 Opening Remarks by Deputy Secretary-General UMEZAWA Akima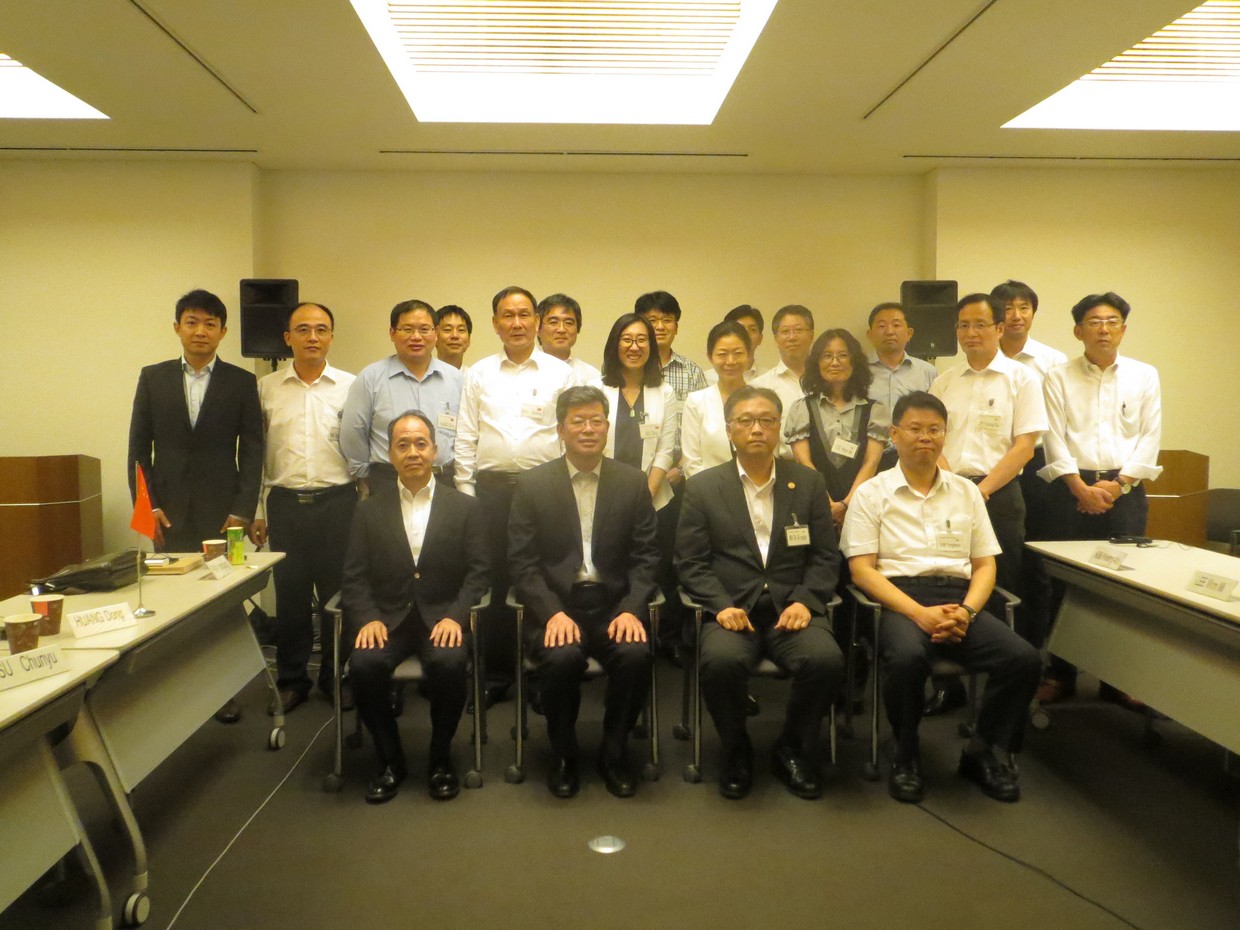 Group Photo of the 3rd Director General Level Meeting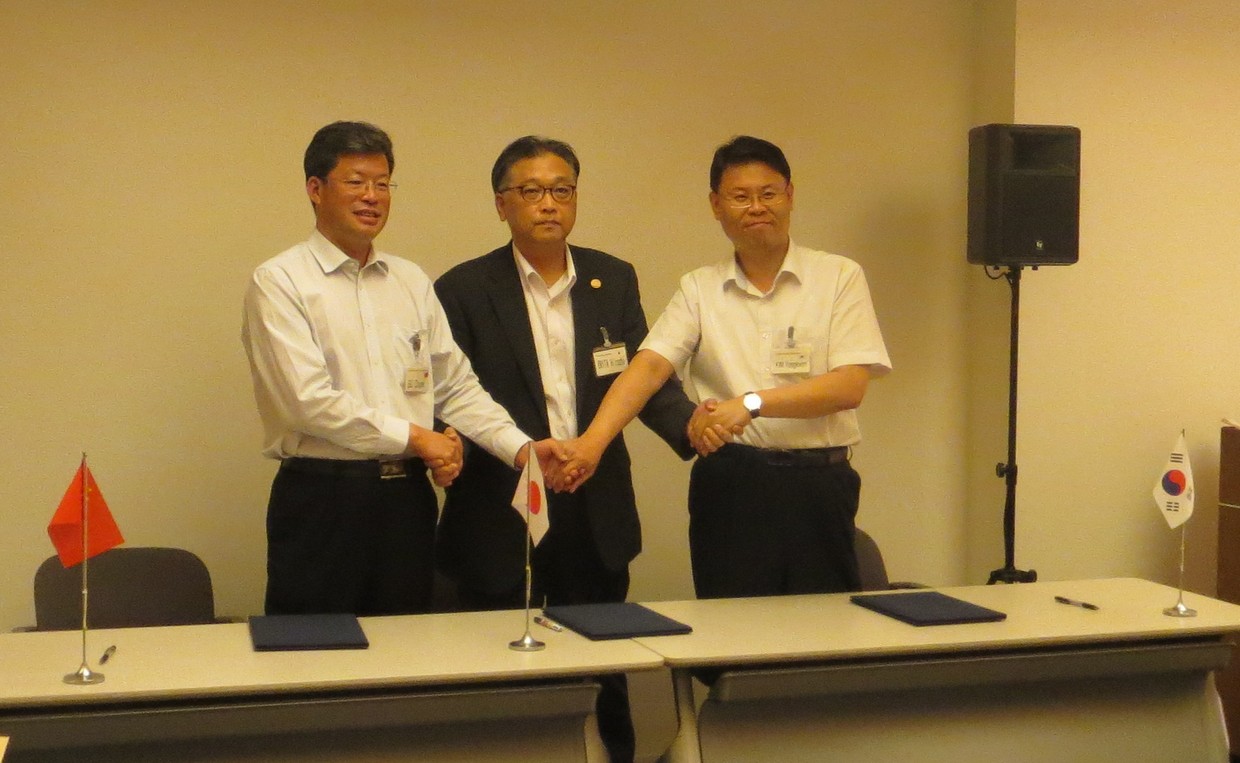 Signing of the Minutes