Mechanisms
4th Trilateral Director General Level Meeting on Forestry Cooperation held in Xining, China
2017.07.18
The 4th Trilateral Director General Level Meeting on Forestry Cooperation was held on July 18th, 2017 in Xining, China with the participation of Director General ZHANG Hongyan, Department of International Cooperation, State Forestry Administration of China; Director General KIM Yongkwan, International Affairs Bureau, Korea Forest Service of ROK; and Director General HONGO Koji, National Forest Division, Forestry Agency of Japan.
Throughout the Meeting, the three Director Generals appreciated the ongoing efforts by the three countries to promote trilateral cooperation in the area of forestry. UMEZAWA Akima Deputy Secretary-General of TCS also delivered opening remarks congratulating the successful opening of the 4th Meeting and appreciating the three forestry agencies' support to hold the 1st Working Group (WG) Meeting for Forestry Lexicon as a side meeting.
The WG Meeting for Forestry Lexicon was initiated by TCS to standardize the usage of terminology on forestry among the three countries against the backdrop of having different usage of forestry terms in the newly developed area such as forest therapy. The 5th DG Meeting will be held in ROK in 2018.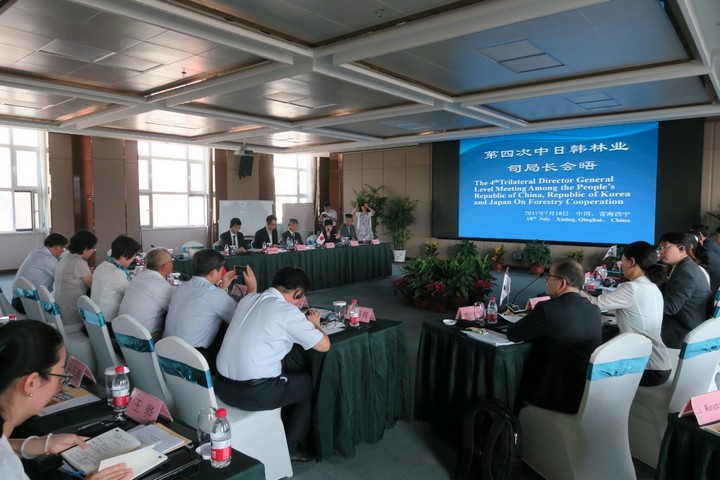 The 4th Trilateral Director General Level Meeting on Forestry Cooperation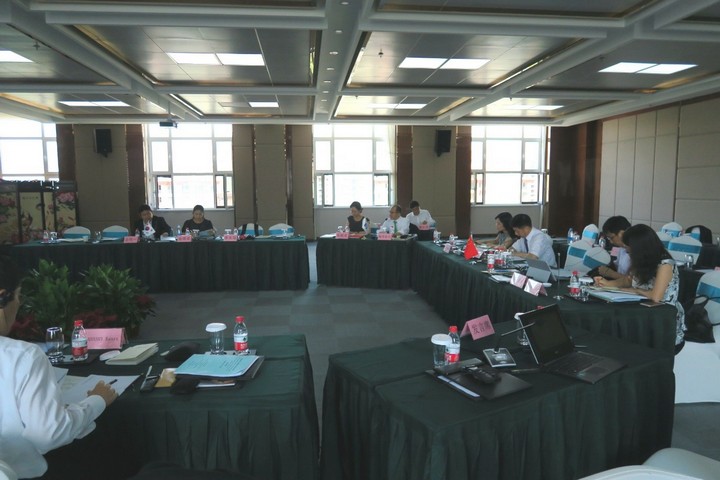 The 1st WG Meeting for Forestry Lexicon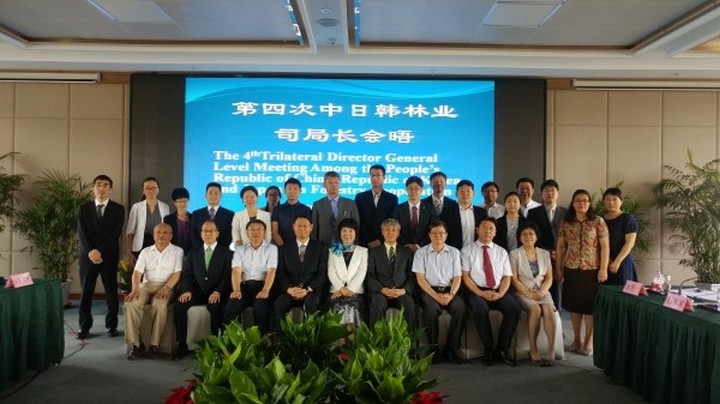 Group Photo of the 4th DG Meeting