Others
Secretary-General OU Boqian Visited UNDRR Office for Northeast Asia and Global Education and Training Institute
2022.07.21
On July 21, 2022, TCS Secretary-General Amb. OU Boqian paid a visit to UNDRR Office for Northeast Asia and Global Education and Training Institute (UNDRR ONEA & GETI) in Incheon and met with office head Mr. Sanjaya BHATIA, exchanging views on deepening organizational cooperation to promote disaster risks reduction at regional and international level.
Secretary-General OU extended gratitude to UNDRR for supporting the TCS in carrying out various projects, including co-hosting disaster management related symposiums, promoting Trilateral Cooperation best practices on disaster prevention and relief, and giving lectures to TCS projects such as Young Ambassadors Program and the upcoming Trilateral Journalists Exchange Programs. She briefed the outcomes of the just concluded 7th Trilateral Ministerial Meeting on Disaster Management, and reiterated TCS' commitment to continuing working together with UNDRR in fully implementing Sendai Framework for Disaster Risk Reduction, and therefore contributing its due part to the progress of 2030 Agenda for Sustainable Development.
Highlighting China, Japan and ROK's remarkable performances in disaster risks reduction and education against the backdrop of increasing disaster hazards world widely, Mr. BHATIA stressed that the sharing and promotion of the three countries' advanced technologies and knowledges in a wide range would be vital to achieve the 'Build Back Better' goal as prioritized in a series of multilateral initiatives. He thanked TCS for providing a platform in fostering the concerted efforts to address the disaster risks at the region and beyond.
Both sides agreed to strengthening future cooperation, including co-organizing All Ways to Disaster Resilience Leaders Forum together with Incheon Metropolitan City in this September, supporting the midterm review of Sendai Framework for Disaster Risk Reduction to be conducted in 2023, and further facilitate the Trilateral Cooperation mechanism on disaster management.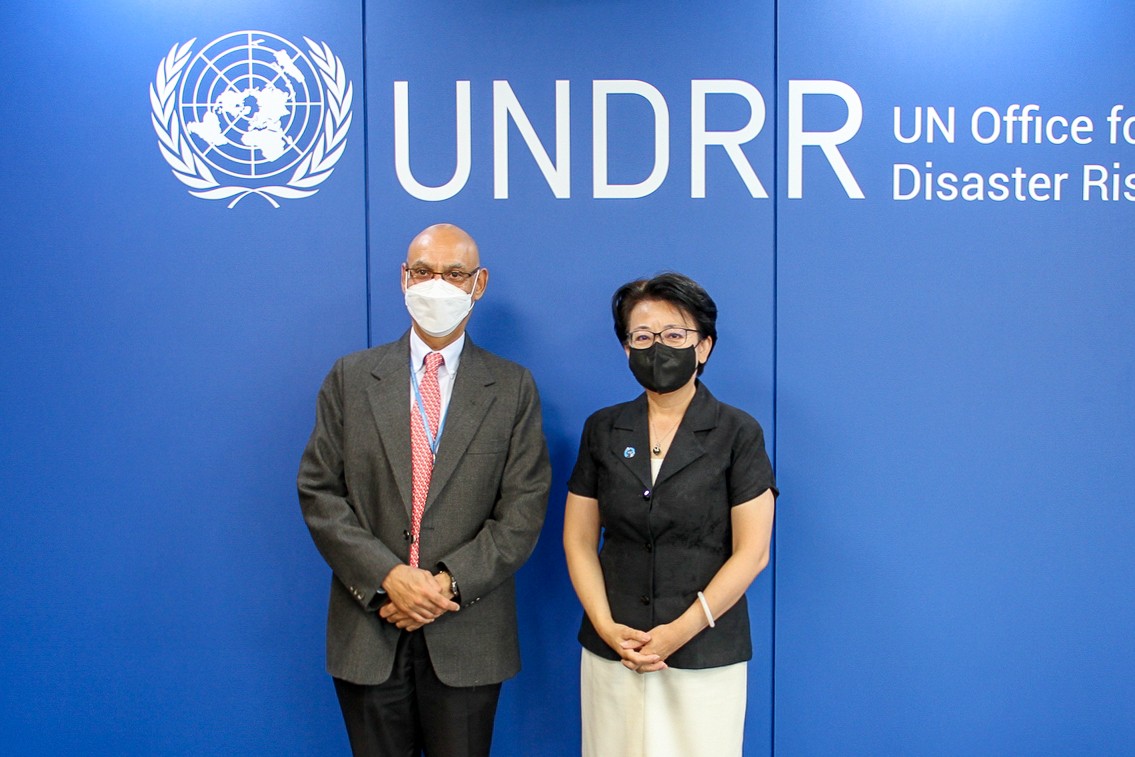 ▲Secretary-General OU Boqian and Mr. Sanjaya BHATIA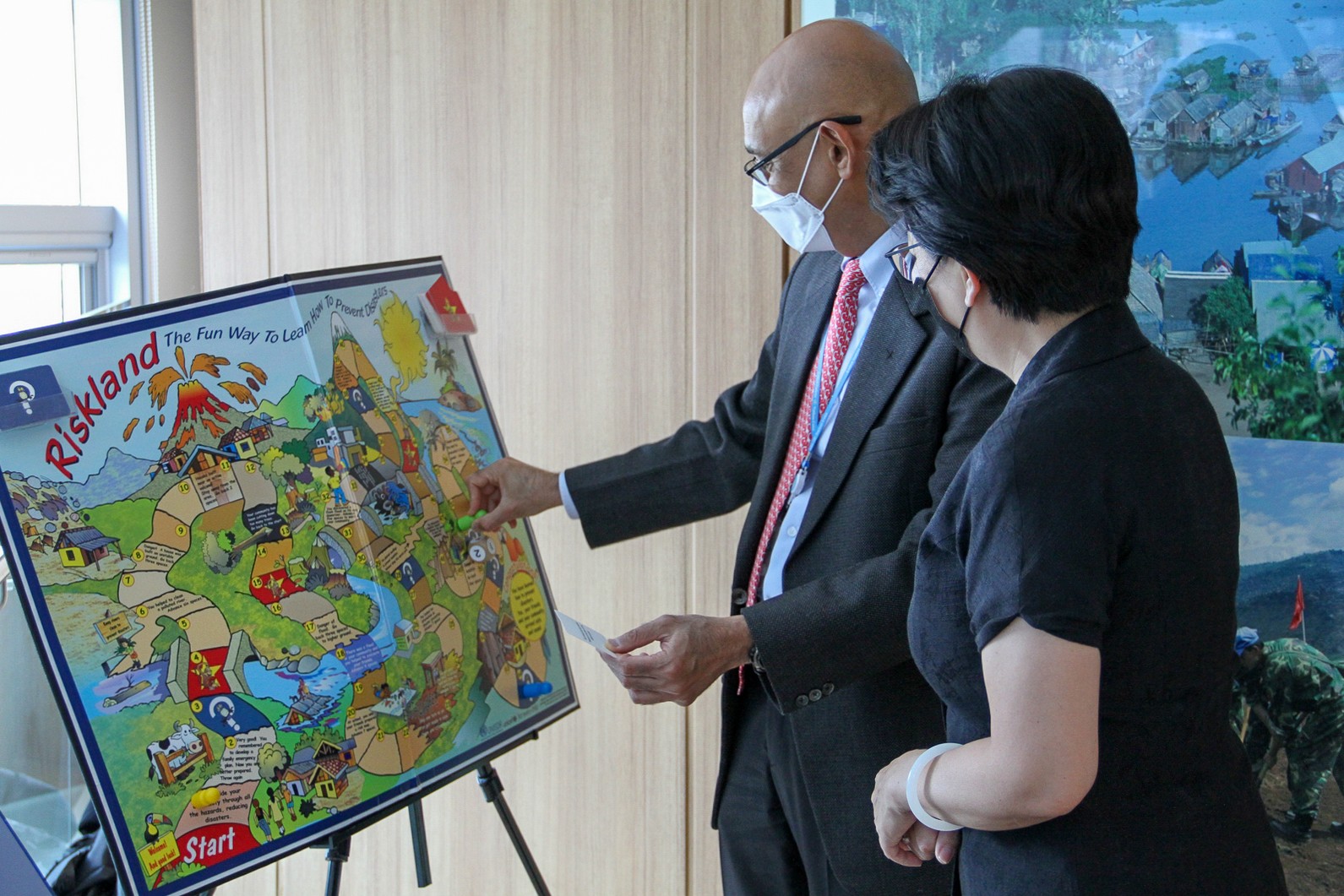 ▲Secretary-General OU Boqian Visited UNDRR ONEA & GETI