Others
Lecture by Secretary-General Amb. OU Boqian at China Foreign Affairs University
2022.06.22
On June 22 at the invitation of China Foreign Affairs University (CFAU), TCS Secretary-General Amb. OU Boqian delivered an open lecture entitled "Future in Our Hands: We Cannot Change Our History, but We Can Shape Our Future". Attended via video link and live-streamed at Bilibili (a popular China video website), the lecture garnered a 200 strong audience of students, scholars and experts on international relations.
Starting with appreciations on the close ties between TCS and CFAU under the Network of Trilateral Cooperation Think-tanks as well as in a series of youth exchange programs, Secretary-General OU elaborated on TCS' role to consolidate the lasting peace, common prosperity and shared culture in the region. She put highlights on the extreme significance of Trilateral Cooperation under the current dynamic changes in regional and international landscapes from both its features of "external crisis driven" and "strong endogenous power", and called for a stronger engagement of young professionals and students in promoting Trilateral Cooperation.
In particular, Secretary-General OU raised the pressing issue of a common concern on the descending mutual perception among civil societies of the three countries. Quoting the metaphors of "blind men touching elephant" and "tale of two worlds (real and cyber)", she gave analysis on the cause of formation of this problem from a cyberspace and information/communication technology dimension, and extended high expectation of the younger generations of the three countries to promote mutual understandings and deepen friendship for the good of future-oriented relations of the three countries as well as the peace and tranquility of the region. She welcomed CFAU students to join in future TCS youth programs by introducing TCS' new initiative of "Trilateral Youth Exchange Network".
The lecture in CFAU marks a conclusion of TCS Secretary-General Amb. OU Boqian's first round of open classes in CJK universities. She gave lectures to Korean Dongseo University and Japanese Sophia University on May 2 and June 3 of this year respectively.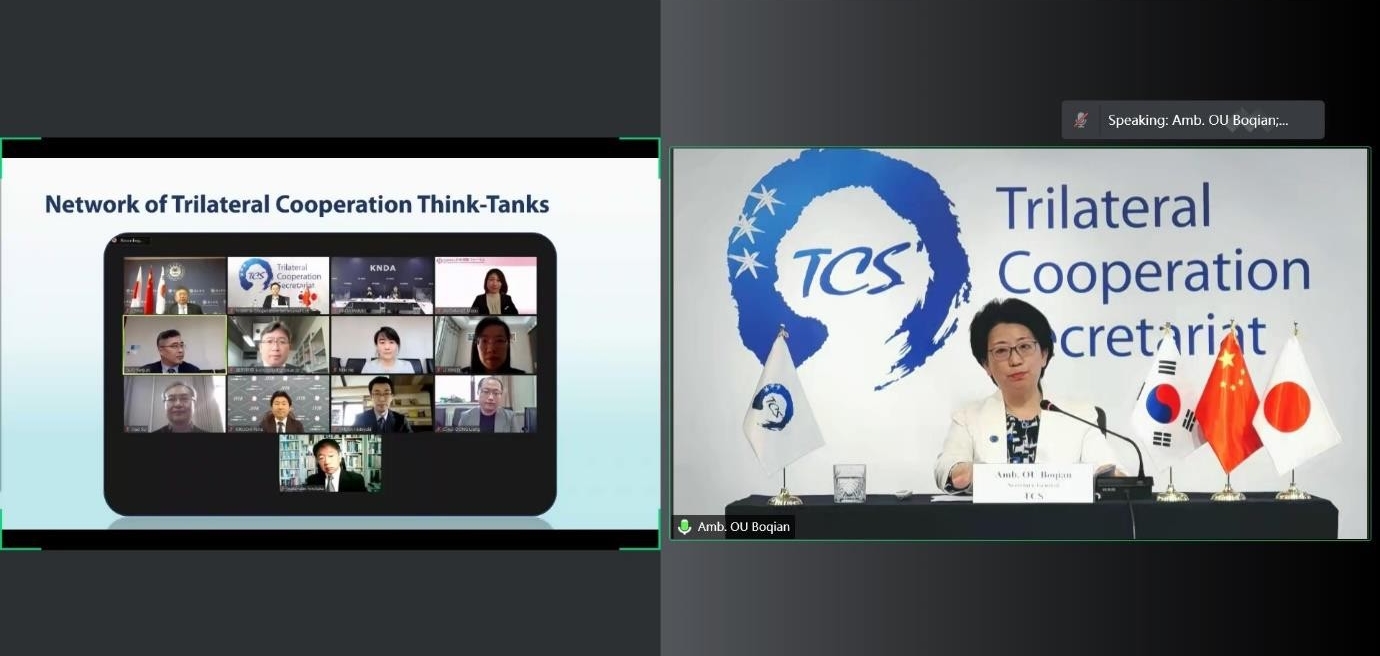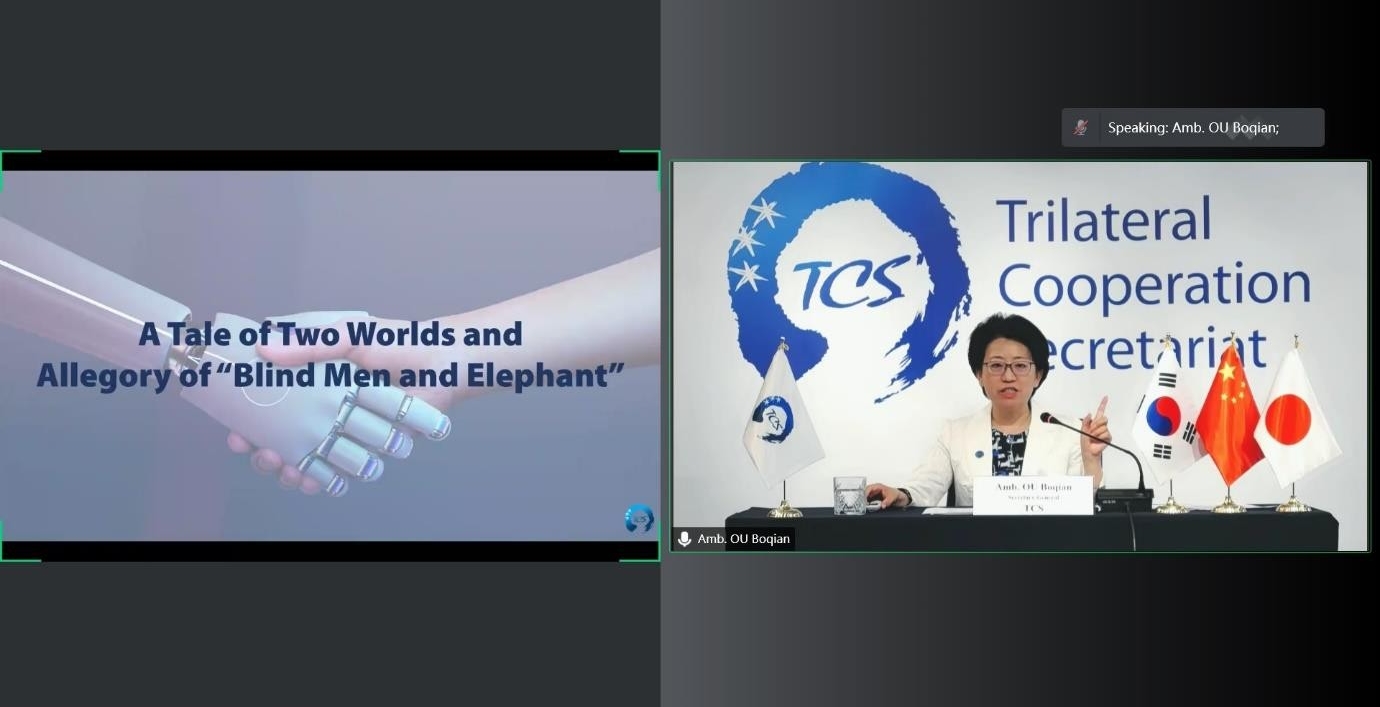 ▲Lecture by TCS Secretary-General Amb. OU Boqian ongoing.