Others
SG's Online Lecture at Sophia University
2022.06.03
At the invitation of Sophia University, Secretary-General OU Boqian delivered an online lecture entitled "Shaping Our Future: Trilateral Cooperation among China, Japan and the Republic of Korea" on June 3, 2022 to promote understanding of Trilateral Cooperation. The lecture was hosted by the Sophia Institute for International Relations, and was joined by over 70 participants from within and outside the university.
In the lecture, SG OU introduced the history and development of Trilateral Cooperation in detail and highlighted the role it has played in driving regional and global economic growth as well as stability. She discussed various traditional and non-traditional challenges that the region is now facing, and stressed that as leading economies in the region, the three countries can achieve a positive impact on lasting peace and common prosperity of Northeast Asia through close collaboration. TCS supports this process by conducting projects in partnership with the government, academia, business and the civil society. SG OU introduced some of the key youth projects such as the Young Ambassador Program and Speech Contest, and invited the students to join future programs.
SG OU also discussed how the two parallel worlds of reality and cyberspace can lead to decline of mutual perceptions among people and even cause divisions or confrontations in the society. The rapid development of information technology has drastically changed people's cognitive, behavioural and thought patterns, as well as the mode of human interaction and social governance structure. Individuals have a social responsibility to make efforts to discern the overwhelming amount of information that we are exposed to on a daily basis and not to be controlled by it. SG strongly encouraged the students to deepen mutual understanding towards a future that they would like to shape.
Following SG OU's lecture, TCS staff also shared her experiences of working at the TCS.
Students actively engaged in Q&A session and asked questions on the projects of TCS, future prospects of regional cooperation, and working environment at the TCS.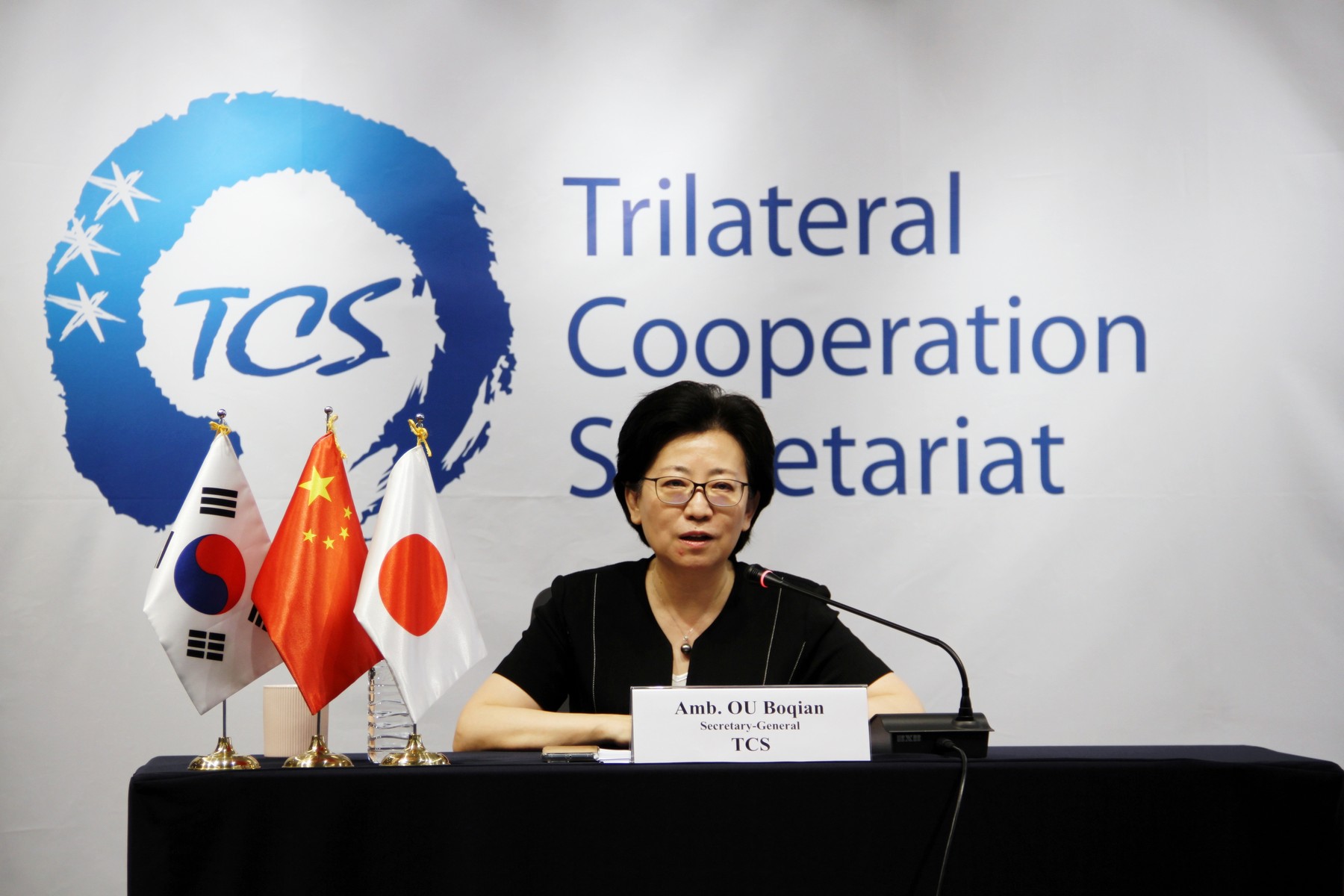 ▲
SG OU delivering her lecture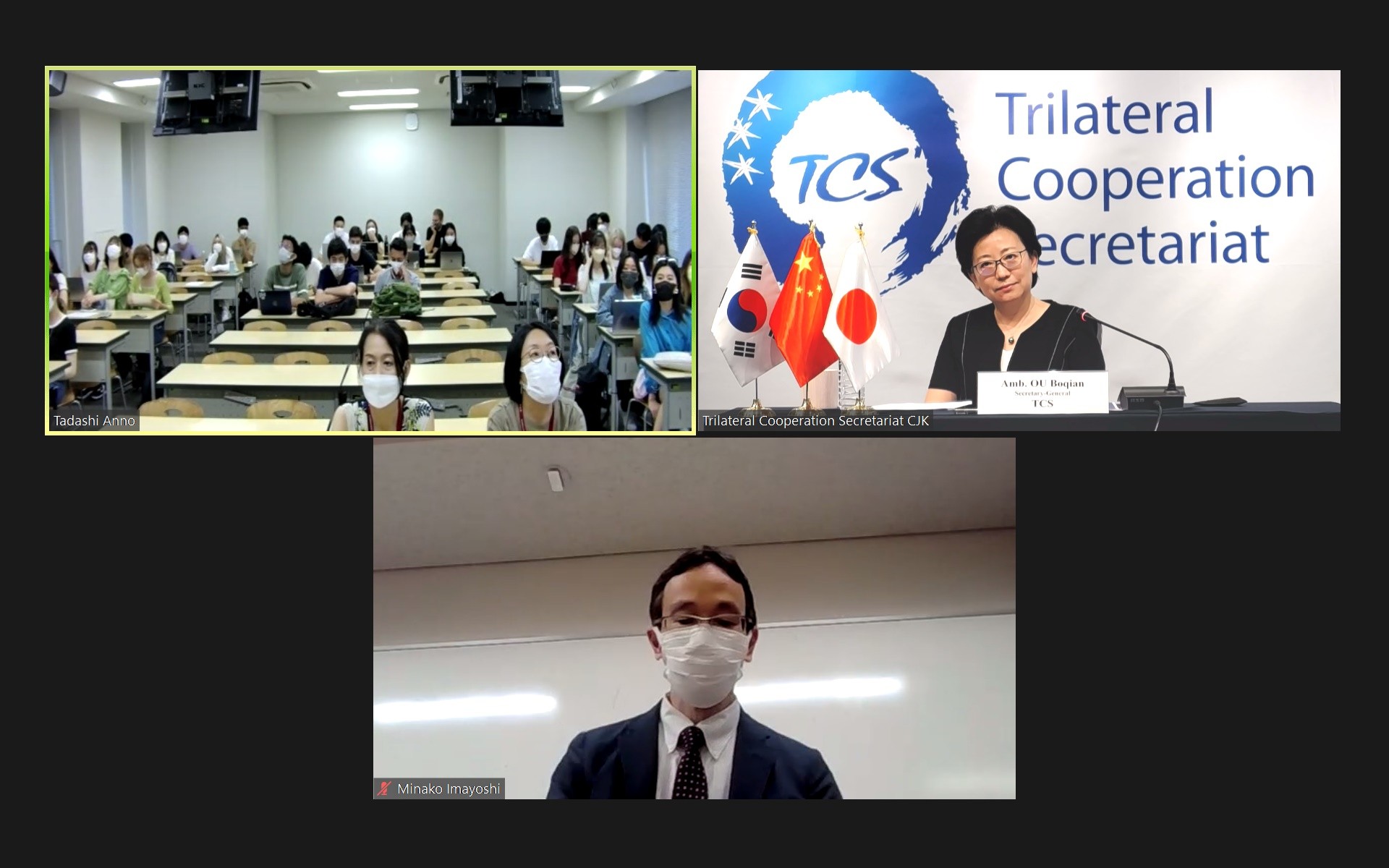 ▲
Q&A session with student participants