Others
TCS Board Paid a Visit to President BANG Sang-hoon of Chosun Ilbo
2022.05.25
On May 25, 2022, TCS Secretary-General Amb. OU Boqian and Deputy Secretaries- General BEK Bum-hym and SAKATA Natsuko visited Mr. BANG Sang-hoon, President and CEO of The Chosun Ilbo in latter's office. Both sides exchanged views on the Trilateral Cooperation and, in particular, the International Forum for Trilateral Cooperation (IFTC) 2022 scheduled for June 14, 2022.
SG OU expressed her sincere appreciation for Mr. BANG's continued support to the Trilateral Cooperation and the TCS. Emphasizing the strong relationship the TCS and Chosun Ilbo have maintained, SG OU spoke highly of the latter's active role as an influential media outlet in Korea in promoting the spirit of "Lasting Peace, Common Prosperity, Shared Culture". She then briefed Mr. BANG on some of TCS' initiatives such as the Trilateral Youth Exchange Network (TYEN) and the IFTC. SG OU once again thanked Chosun Ilbo's contribution to the IFTC as the Korean media partner and reaffirmed the TCS' efforts to organize a successful and meaningful event.
Mr. BANG spoke highly of the role of the TCS during a tumultuous period in international relations. Stressing that the Trilateral Cooperation is for the benefit of all from a long-term perspective, Mr. BANG hoped the TCS would strive towards a cooperative Northeast Asia. In this regard, he pledged The Chosun Ilbo's full support for TCS initiatives and wished the IFTC 2022 in June a great success.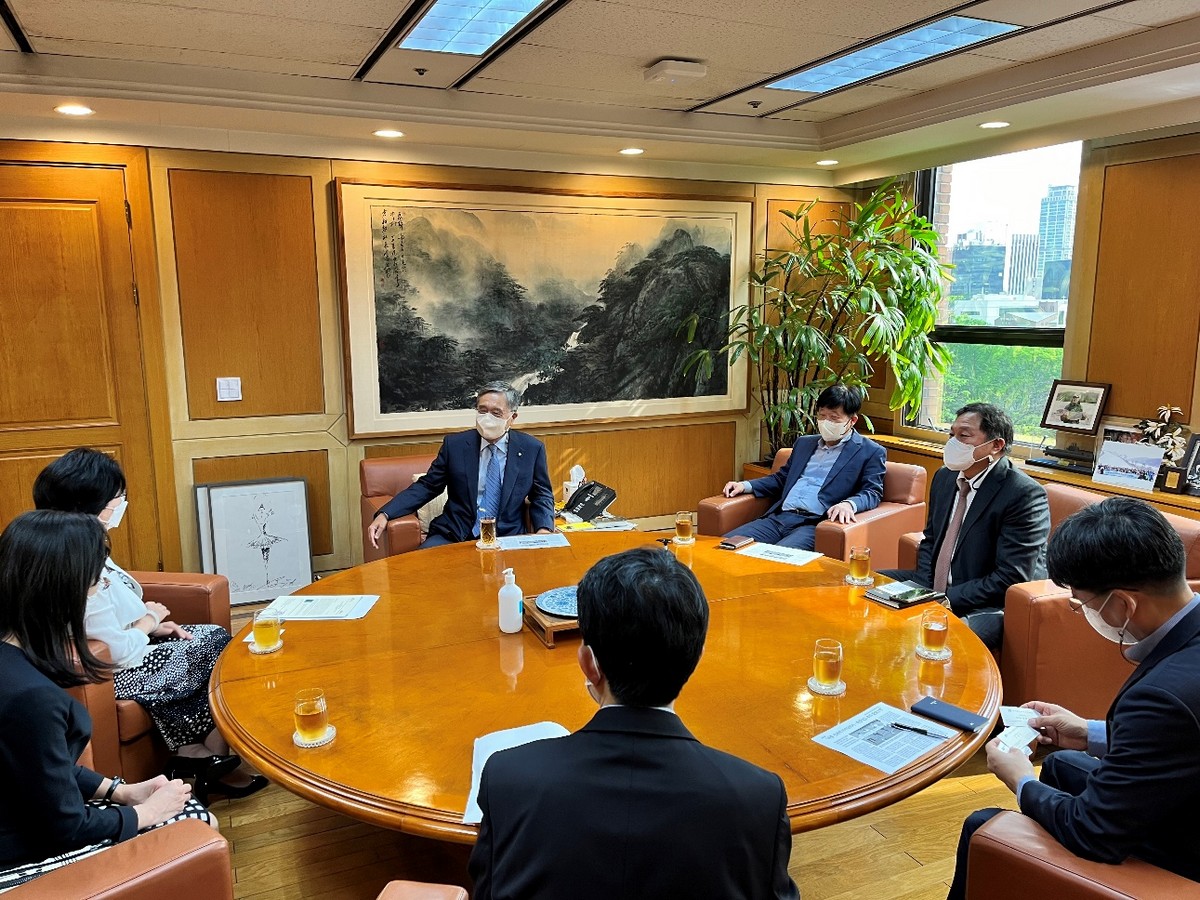 ▲ TCS Secretary-General Amb. OU had talks with President BANG Sang-hoon of The Chosun Ilbo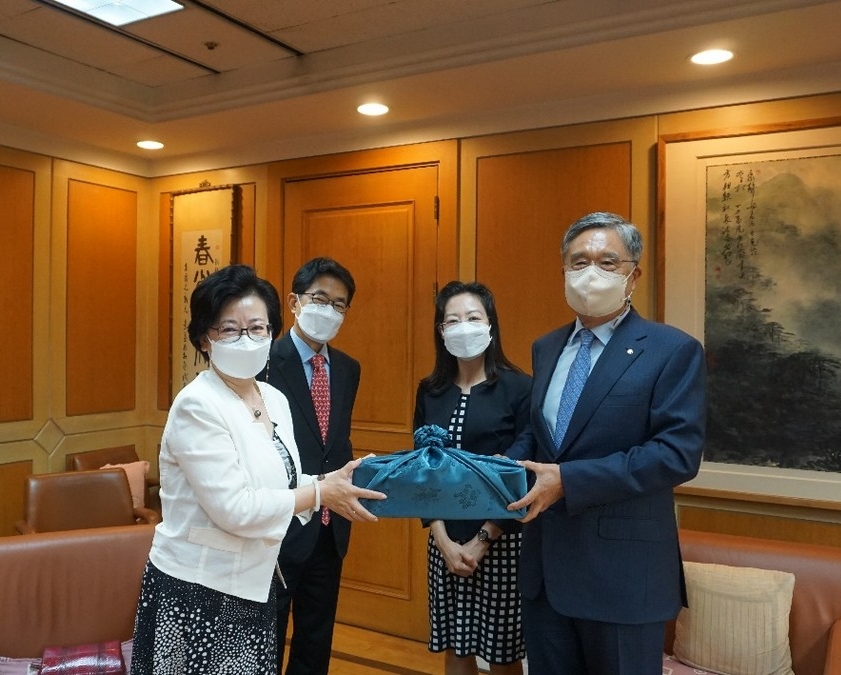 ▲ TCS Board members with President BANG Sang-hoon of The Chosun Ilbo