Seminar & Forum
Secretary-General OU Boqian Attended the 78th UNESCAP Commission Session
2022.05.25
On May 25, 2022, the session on "Subregional Perspective: A common agenda to advance sustainable development in Asia and the Pacific" was held during the 78th UNESCAP Commission Session. TCS Secretary OU Boqian attended the session online and delivered remarks.
In her remarks, SG OU expressed her congratulations to UNESCAP (UN Economic and Social Commission for Asia and the Pacific) for its 75th anniversary of establishment. She appreciated UNESCAP being a leading entity in Asia and the Pacific region in pursuing collective solutions to sustainable development challenges.
SG OU stated that China, Japan, and the ROK have collaborated closely on regional sustainable development issues, and TCS has been a firm supporter of sustainable development agendas by participating in relevant mechanism meetings and conducting follow up projects. TCS and UNESCAP are close partners. The two organizations collaborated on sustainable development topics such as Managing COVID-19 Pandemic and Carbon Neutrality.
SG OU underlined that the current challenges that the world is facing calls for closer collaboration from the global community. In that context, sub-regional and regional organizations have crucial roles because of their representation of multilateralism and cooperation. She reaffirmed that TCS would continue to cooperate with UNESCAP and peer regional organizations on sustainable development and SDGs.
At the meeting, country and sub-regional organization representatives across Asia and the Pacific shared practices in advocating sustainable development and expressed their commitments to advancing sustainable development through collaboration.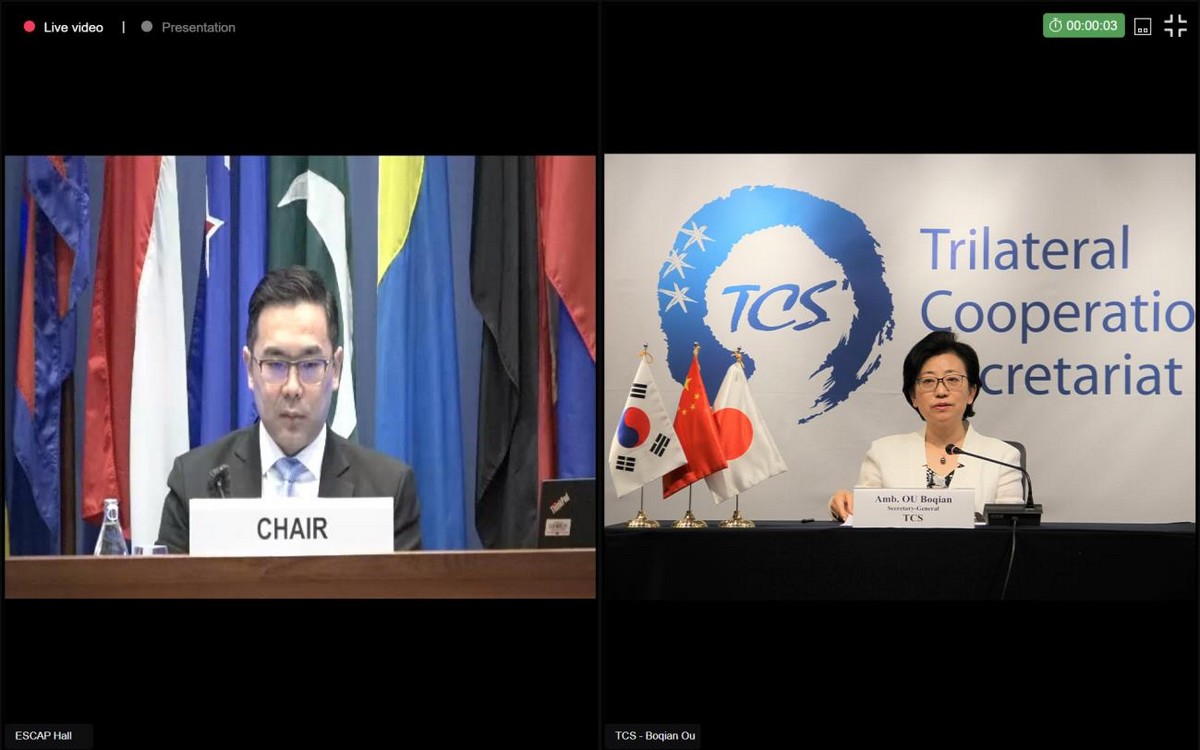 ▲SG Ou Delivering Remarks at the Session