Others
TCS Secretary-General OU Boqian Visited Busan University of Foreign Studies
2022.05.03
On May 3, 2022, Trilateral Cooperation Secretariat (TCS) Secretary-General Amb. OU Boqian paid a visit to Mr. KIM Hong Koo, the President of Busan University of Foreign Studies (BUFS).
SG OU first highlighted the 10 years of accomplishments of TCS. She mentioned the need for cooperation between the three countries, putting youth exchange as a key task of TCS to overcome the challenges among CJK countries and the region. Furthermore, she congratulated again, the first prize winner of the Trilateral Youth Speech Contest (CJK Challenger category) from BUFS and showed appreciation for the participation seeking for further supports from BUFS in participating TCS's future youth exchange projects.
Mr. Kim Hong Koo appreciated SG OU's visit and wished for TCS's continuous development. Mr.Kim shared a variety of youth project ideas such as the CJK Chinese Calligraphy Contest and Youth Recruitment Fair. Likewise, he suggested further engagement with the local universities and expressed his high expectations that the TCS would consistently contribute to exchange and cooperation among youth.
Both parties agreed to maintain close communication through various channels to explore and implement cooperative projects based on common interests.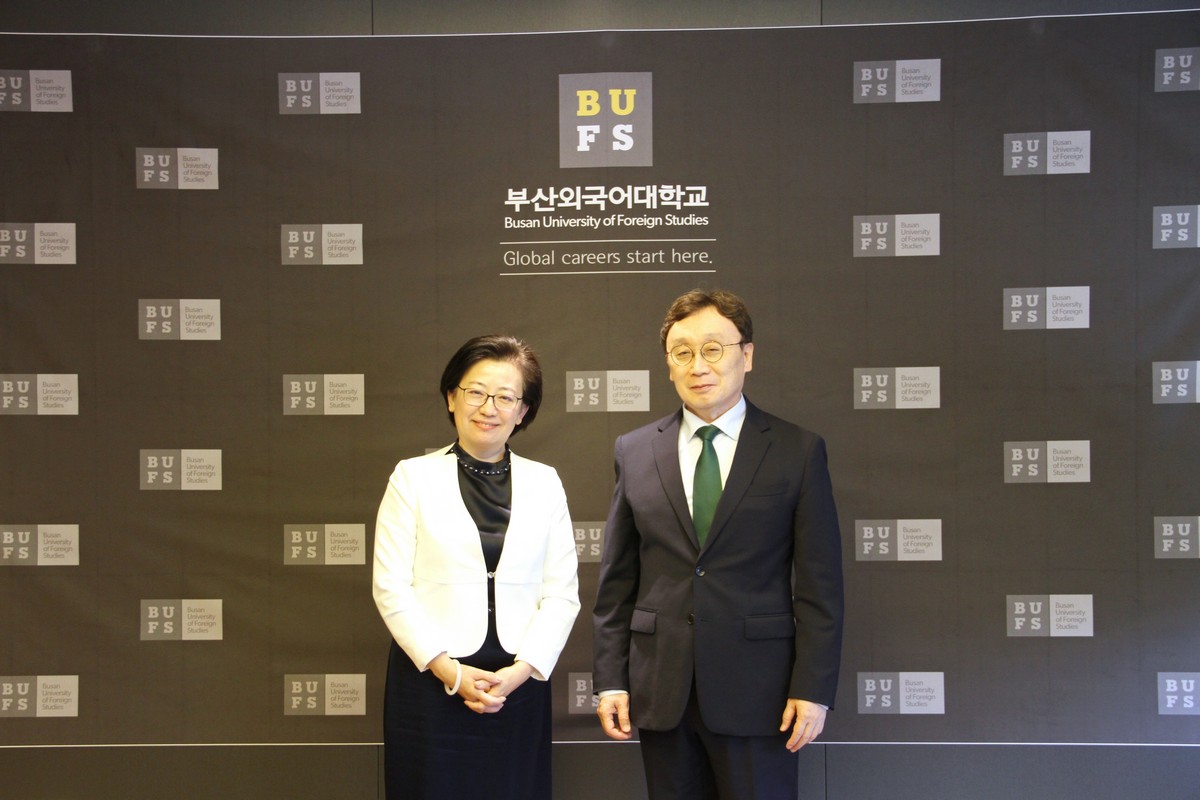 ▲SG OU Boqian with Mr. KIM Hong Koo