Others
Special Lecture by TCS Secretary-General Amb. OU Boqian At Dongseo University
2022.05.02
At the invitation of Dongseo University Amb. OU Boqian, Secretary-General of the Trilateral Cooperation Secretariat (TCS) delivered a special lecture entitled "Future Is in Our Hands" to the students on May 2, 2022 to promote understanding of trilateral cooperation as well as challenges and opportunities in Northeast Asia. The lecture was joined by over 60 undergraduate students from China, Japan, and Korea who mainly participated in the CAMPUS Asia project in Dongseo University.
During the lecture SG OU introduced in detail on the history and development of trilateral cooperation among CJK countries, stressing that trilateral cooperation has played an important role in promoting regional and global economic growth as well as driving the regional integration process. TCS has a strong motivation to continuously make progress to tackle the challenges in the region. In particular, over the past decade, TCS has explored cooperative projects in various fields touching upon the economy, social culture, and education to promote trilateral cooperation. A variety of TCS youth projects were introduced to students including Virtual Marathon, Young Ambassador Program (YAP), Speech Contest, and CAMPUS Asia.
SG OU stressed Northeast Asia is now facing challenges in the areas of politics and security, as well as economic development internally and externally. As major economies in the region, CJK countries should jointly work together to contribute to the lasting peace and common prosperity to Northeast Asia.
Sharing with students the stories of the "Blind Men and Elephants" and the "Tale of Two Worlds" referring to the two parallel worlds of reality and cyberspace we are living in, she emphasized that the development of information technology has brought us both positive and negative effects to our life, changing the patten of behavior and mentality, which may cause the decline of mutual perceptions among people and division of the society. She strongly encouraged the students to be more positive and inclusive and to have a better understanding of the shared culture in China, Japan and Korea.
The students actively engaged in Q&A sessions. Many questions were raised to SG OU covering the works of TCS, experiences of working for an international organization, CJK cooperation under dramatically changing world situation. The students showed keen interest in further engagement with TCS future activities.
The visit was conducted in strict compliance with the social distancing guidelines for COVID-19.
Before the lecture, SG paid a visit to Mr. Chang Jekuk, President of Dongseo University. Both parties exchanged views on youth exchanges, especially for CAMPUS Asia projects, and looked forward to expanding the further cooperation.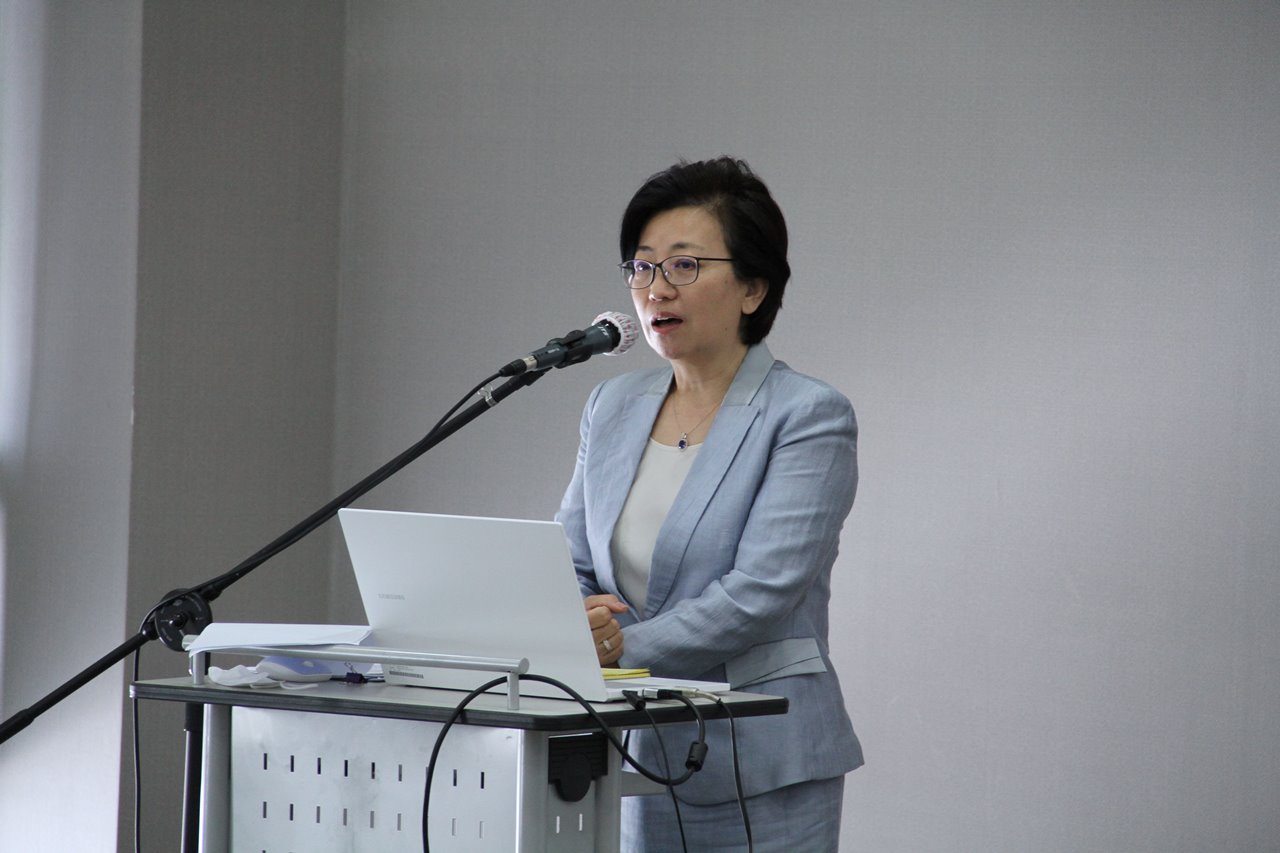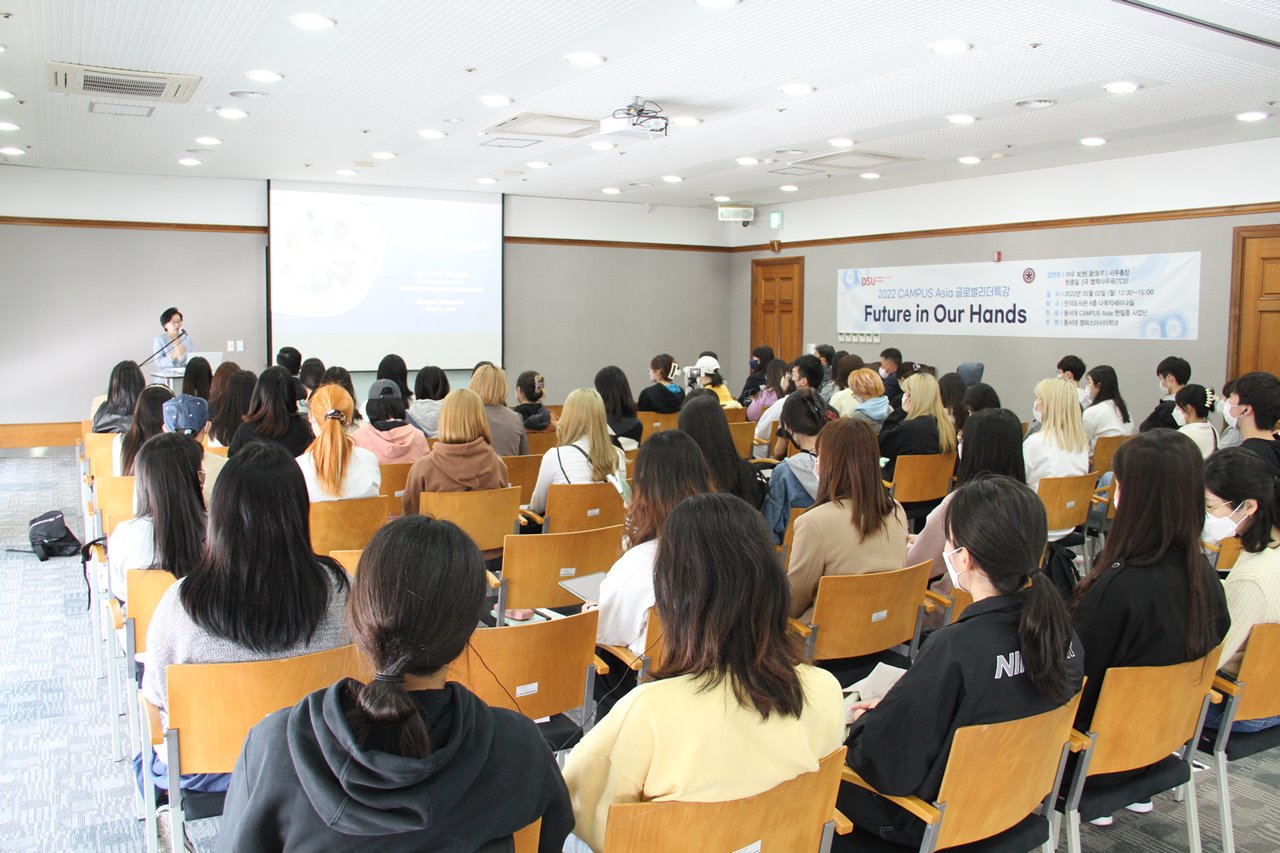 ▲ TCS Secretary-General OU's lecture on the future is in our hands.