Others
TCS Secretary-General Amb. OU Boqian Met with HA Tae-Kyung, Member of ROK National Assembly
2022.04.19
On April 19, 2022, TCS Secretary-General Amb. OU Boqian made a visit to Parliamentarian HA Tae-Kyung, Member of the 21st National Assembly of the Republic of Korea. TCS Deputy Secretary-General BEK Bum-Hym was also in attendance.
Mr. HA stressed how his previous experiences in China have led him to recognize and understand the depth of similarities between China and Korea, resulting in his dedication to the issue of Sino-Korean relations. He expressed firm support and high expectations for the TCS' role and responsibility as a bridge to strengthen relations between the neighbouring countries. He asserted that the shared culture of Northeast Asia should be promoted in an institutionalized manner, so as to highlight similarities rather than differences.
SG OU thanked Mr. HA for his insights, pointing out that Mr. HA's views were very much in line with the missions of the TCS, especially the TCS' endeavors to cultivate the spirit of "shared culture" so as to improve the mutual perceptions of the peoples of the three countries. Emphasizing that the TCS is devoted to supporting a friendly and future-oriented trilateral cooperation, SG OU invited Mr. HA to share his wisdom and thoughts at the upcoming International Forum for Trilateral Cooperation.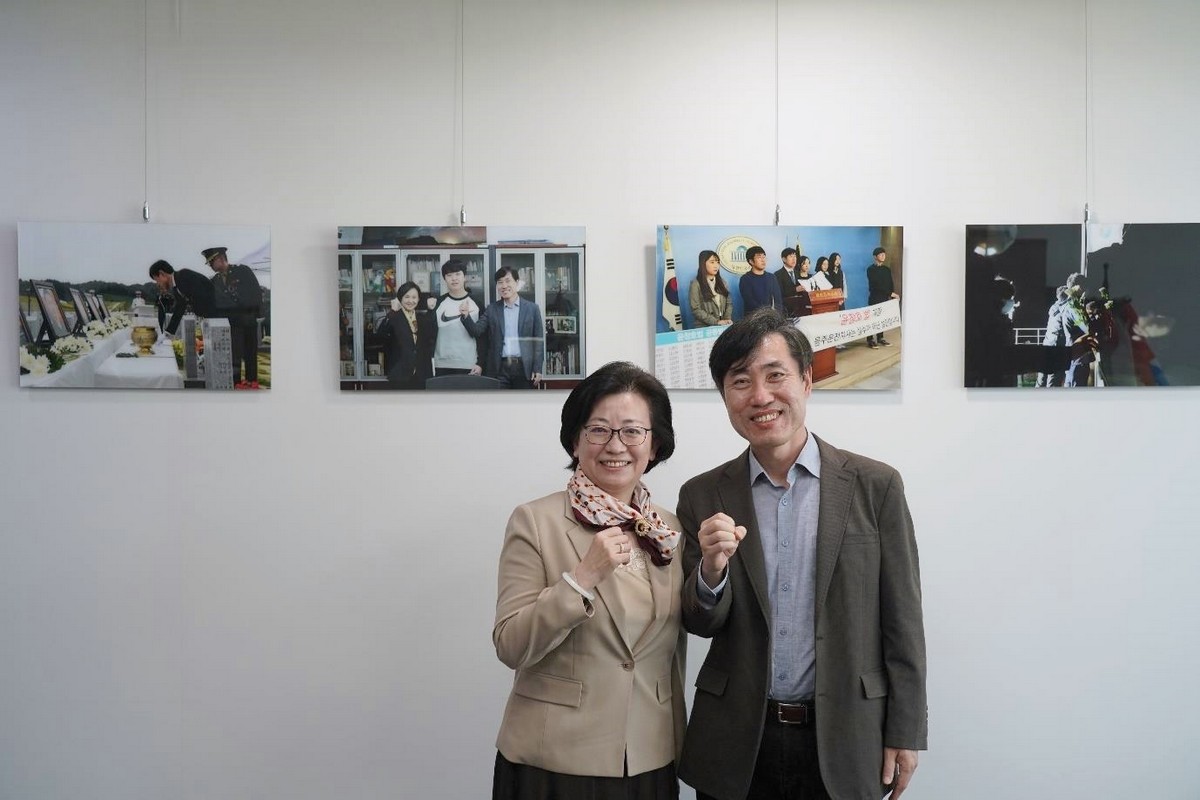 ▲SG OU Boqian with Mr. HA Tae Kyung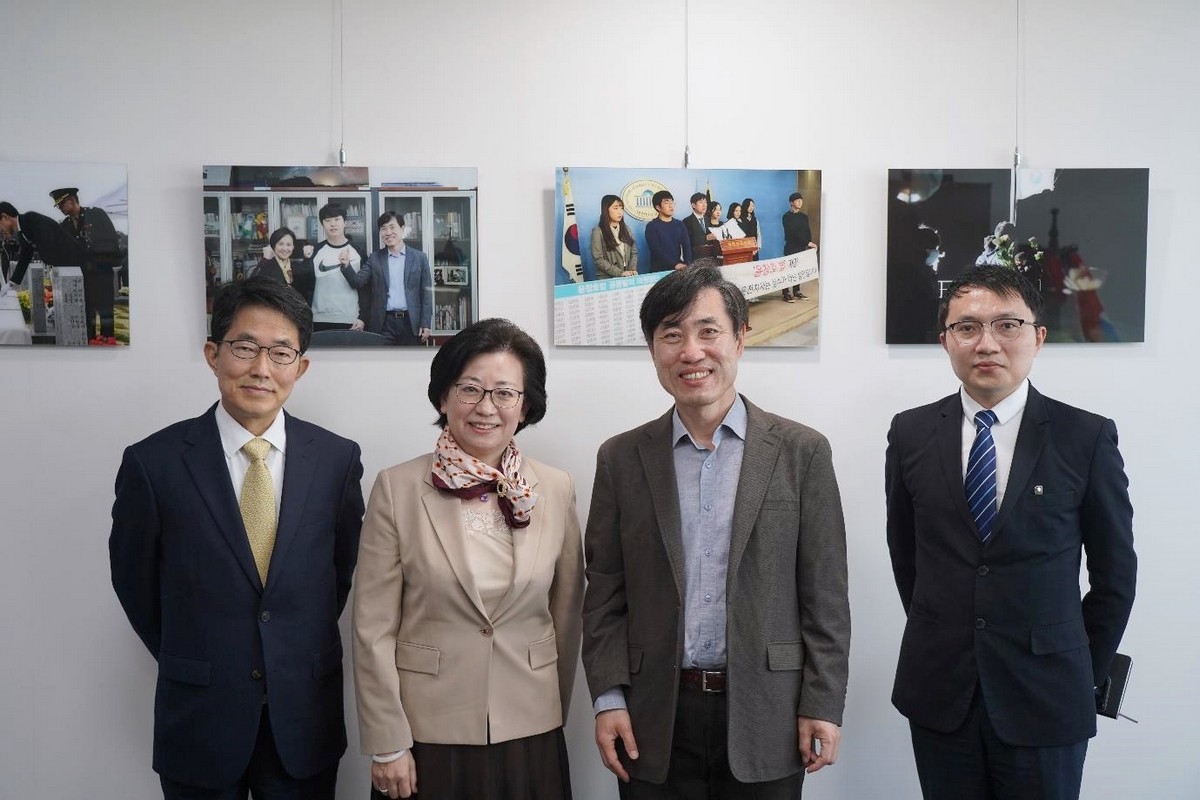 ▲Group Photo (From left): TCS DSG BEK Bum hym, TCS SG OU Boqian, Mr. HA Tae Kyung, and TCS Director LI Guanyu