Others
TCS and AMRO Signed Extended Memorandum of Understanding
2022.04.14
On April 14, 2022, Trilateral Cooperation Secretariat (TCS) Secretary-General OU Boqian and ASEAN+3 Macroeconomic Research Office (AMRO) Director DOI Toshinori had a virtual meeting and signing ceremony of the extended Memorandum of Understanding (MOU).
The heads of both organizations introduced the main organizational missions and functions. Recognizing the overlapping interests and different focuses in the regional economic and financial issues, TCS and AMRO agreed to strengthen cooperation by extending the MOU to 2025.
At the meeting, the heads extended invitations to each other for the future events and expressed wishes to meet offline after the pandemic restrictions are lifted.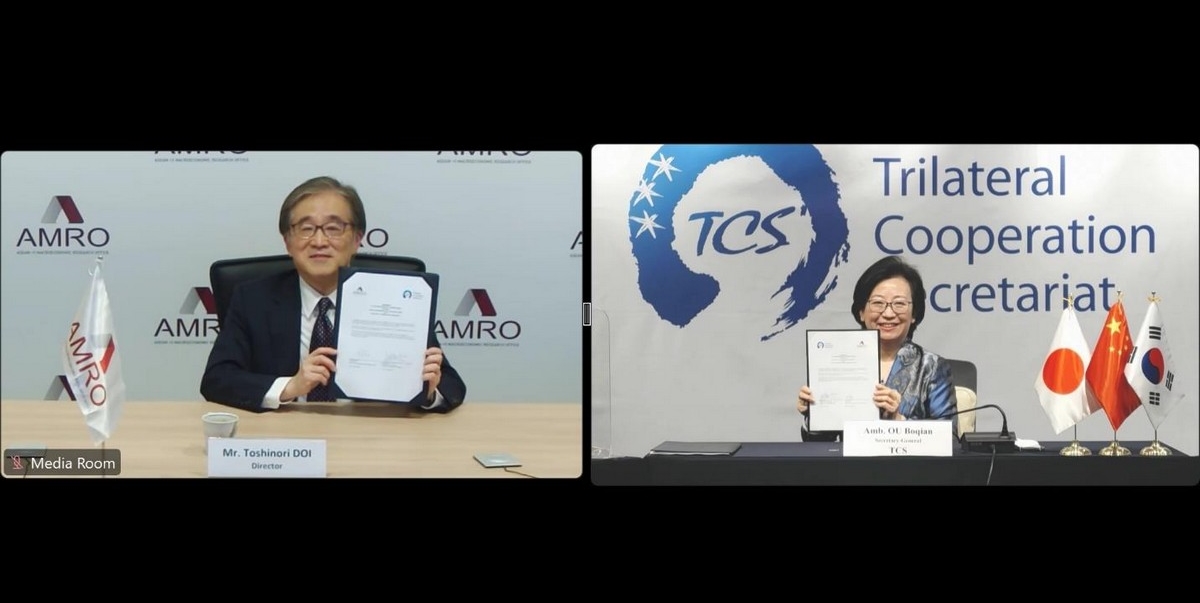 ▲Extended MOU Signing Ceremony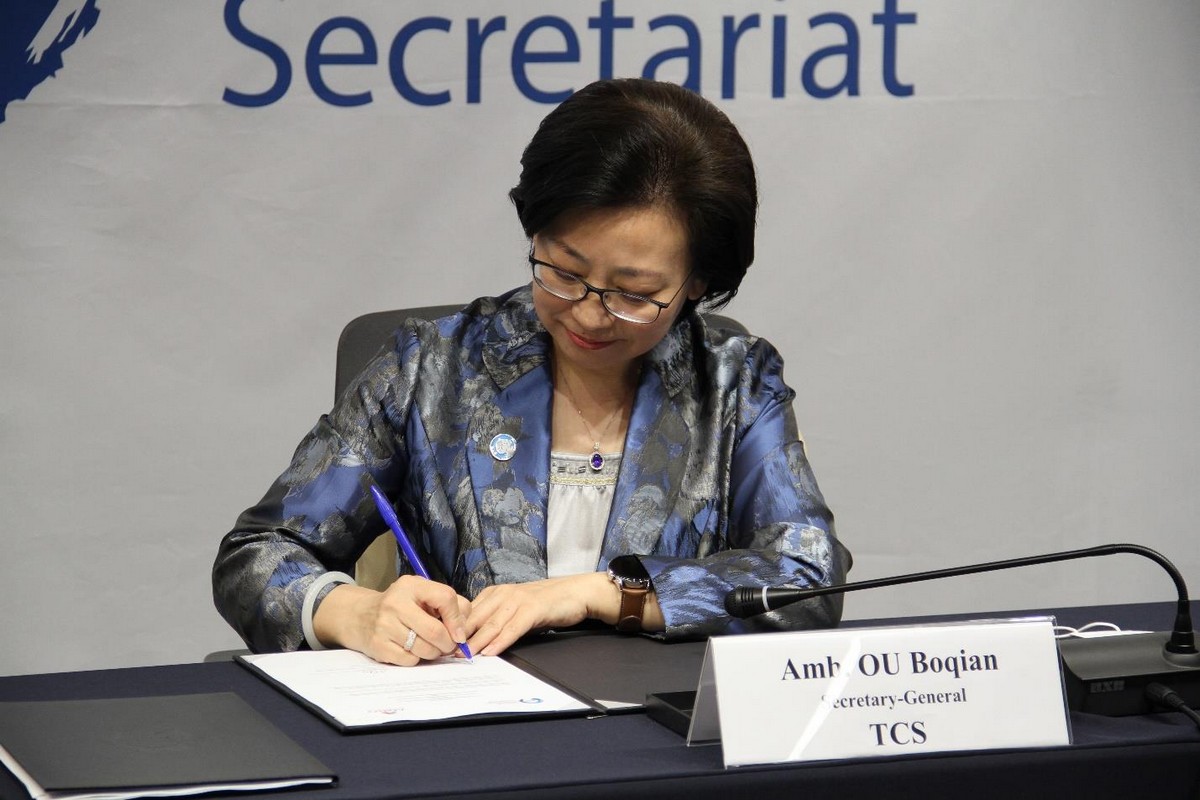 ▲
Extended MOU Signing Ceremony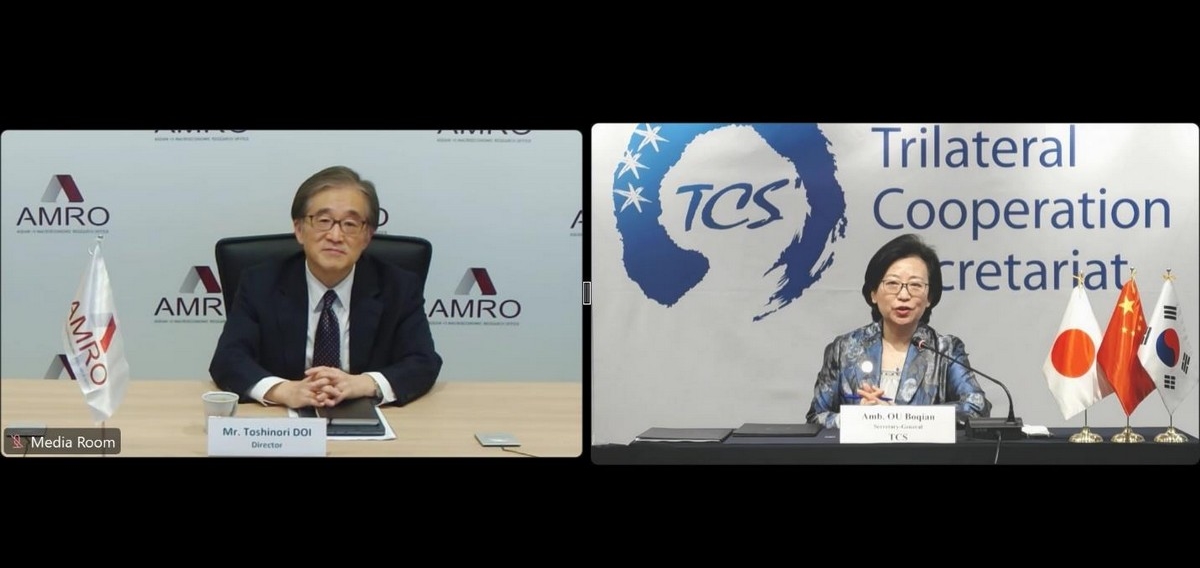 ▲
Bilateral Meeting between TCS and AMRO