Others
Secretary-General Amb. OU Boqian Met with CCTV and CRI Representatives
2021.11.04
On November 4, 2021, TCS Secretary-General Amb. OU Boqian met with Mr. LU Xinghai, Seoul Bureau Chief of China Central Television (CCTV), and Ms. ZHANG Yun, Chief Correspondent of China Radio International (CRI) in the office. They exchanged views on public opinions among the three countries and roles of mass communication under new situation.
SG OU shared concerns over recent declined mutual perceptions among peoples of China, Japan and the ROK especially the younger generation, and committed her term to promoting public awareness of Trilateral Cooperation which is expected to result in a positive transformation of people's understandings to each other. She further introduced the PR PLUS Projects strategy that the TCS recently formulated as well as the series of events that the TCS plans to carry out in the near future. She expressed her high expectations on broader engagement in and continuous support on TCS' events by CCTV and CRI.
Mr. LU and Ms. ZHANG introduced the organization and operation of the recently formed China Media Group that incorporates both CCTV and CRI. Speaking highly of TCS' endeavors to improve the mutual perceptions among the youth of the three countries, they extended full support to TCS' future activities.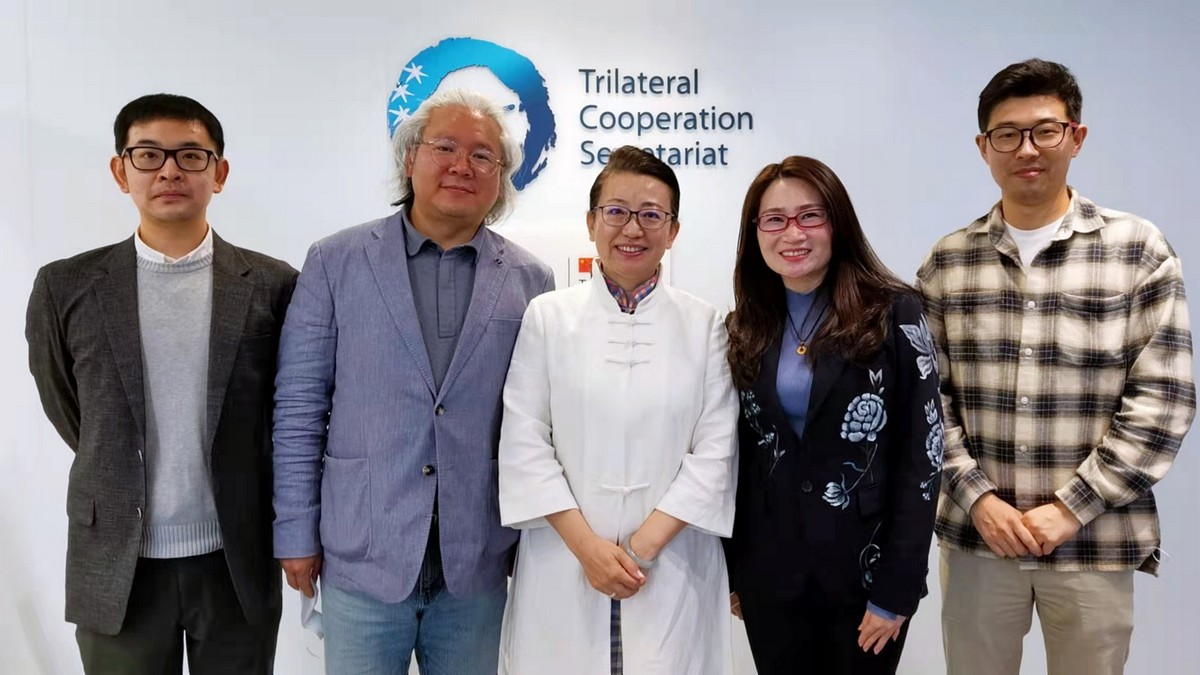 From the Left to Right: CCTV Correspondent LI Dajie, CCTV Seoul Bureau Chief LU Xinghai, TCS SG Amb. OU Boqian, CRI Chief Correspondent ZHANG Yun, and CCTV Correspondent TANG Xin