Others
6th Consultative Board Visited ROK East Asia Foundation Chairman H.E. KIM Sung-Hwan
2021.11.02
On November 2, 2021, TCS Secretary-General Amb. OU Boqian, Deputy Secretary-General BEK Bum-hym and Deputy Secretary-General SAKATA Natsuko paid a visit to H.E. KIM Sung-Hwan, Chairman of the East Asia Foundation (EAF) and former Minister of Foreign Affairs and Trade of the ROK. H.E. KIM is one of the founders of the TCS. Both exchanged views on the future role of TCS in promoting the regional cooperation.
SG OU expressed her gratitude to H.E. KIM for his strong devotion to the foundation of the TCS along with his consistent support for the Secretariat's activities. SG OU also shared with H.E. KIM the Board's plan for further promoting Trilateral Cooperation based on the consensus of joint security, common development and shared culture especially among the young generations in the three countries. Adding to that, SG OU expressed her anticipation for TCS's bigger role in the future development of Northeast Asian cooperation in the long run.
H.E. KIM congratulated the Board on their assumption. After delivering a brief introduction on the chronology of the foundation of TCS, he encouraged the Secretariat to enhance its role in promoting Trilateral Cooperation in spite of all the challenges currently in front of the region. Expressing his firm support to TCS and its promising activities, H.E. KIM proposed his further cooperation with and continuous support to TCS in a broad spectrum including culture and academic exchanges.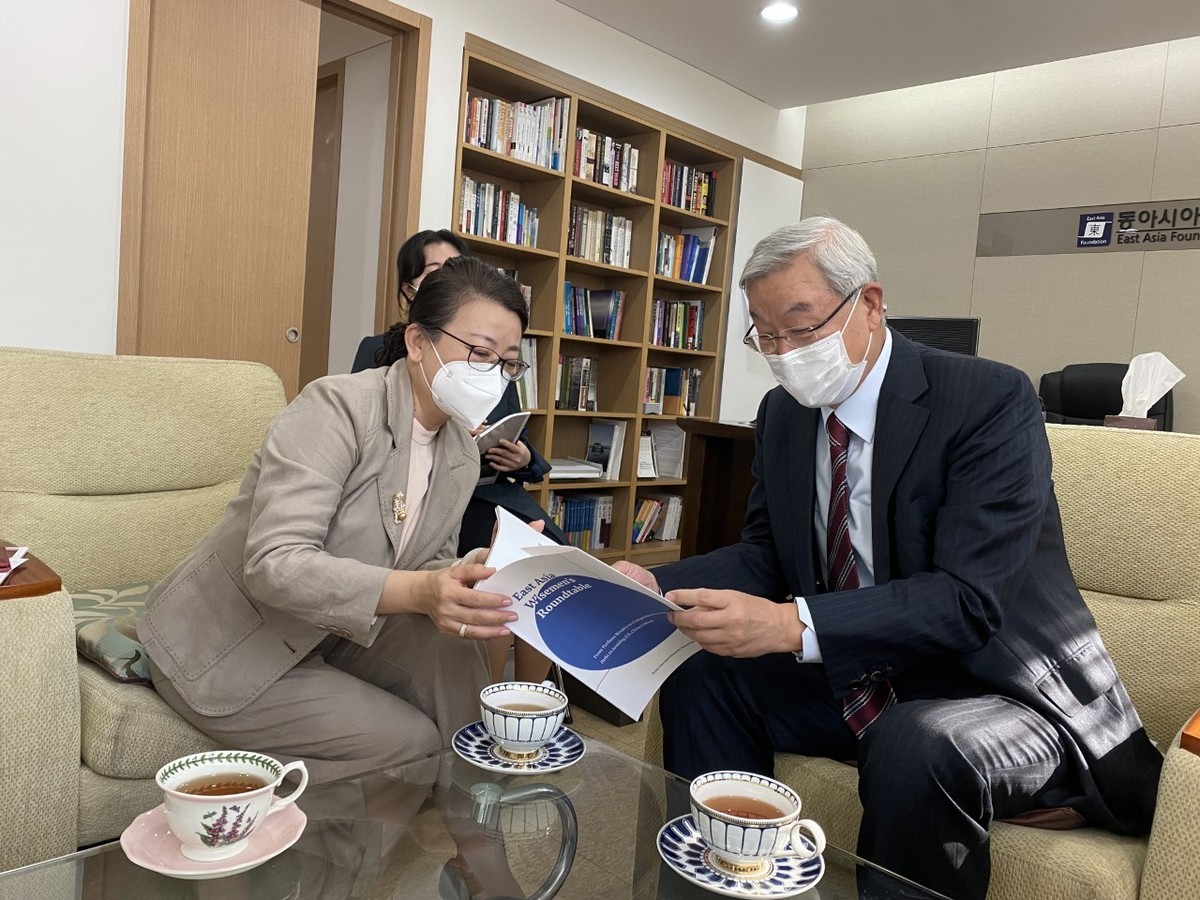 ▲SG Amb. OU Boqian being shared about EAF activities from H.E. KIM Sung-Hwan.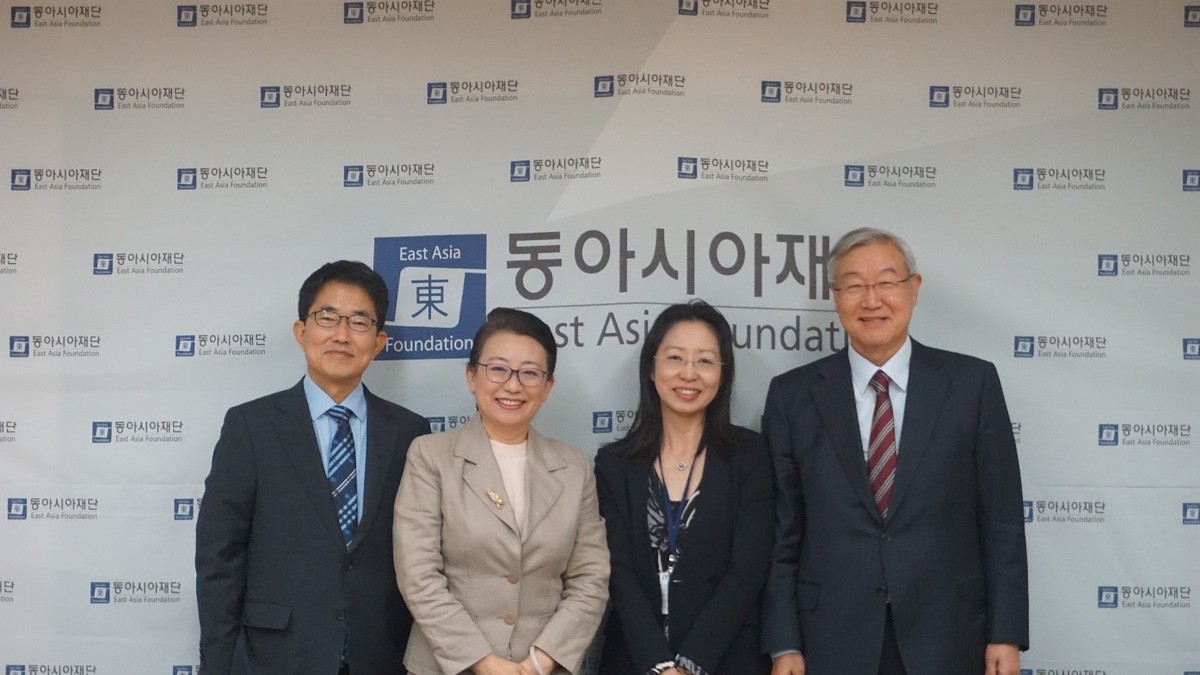 ▲Group photo of TCS 6th Consultative Board with H.E. KIM