Others
Secretary-General Amb. OU Boqian Offered Her Condolences to the Passing of ROK Former President H.E. ROH Tae-woo
2021.10.29
On October 29, 2021, Secretary-General Amb. OU Boqian (left in the picture) offered her condolences for the demise of former ROK President H.E. ROH Tae-woo to his son, Mr. RO Jae-heon (right in the photo, President of East Asia Culture Center).
SG OU spoke highly of the contribution of H.E. ROH during his presidency, especially his efforts to build amicable relations with neighboring countries and promote mutual cooperation in the East Asia region. She also expressed her sympathies for H.E. ROH not being able to be together with us in the meaningful year marking the 30th anniversary of establishing diplomatic ties between ROK and China, which took place during his presidency.
Mr. RO Jae-heon expressed his gratitude for SG OU's condolences and promised his continued efforts for peace, prosperity, and development of East Asia in the future by inheriting His Excellency's legacy and spirit.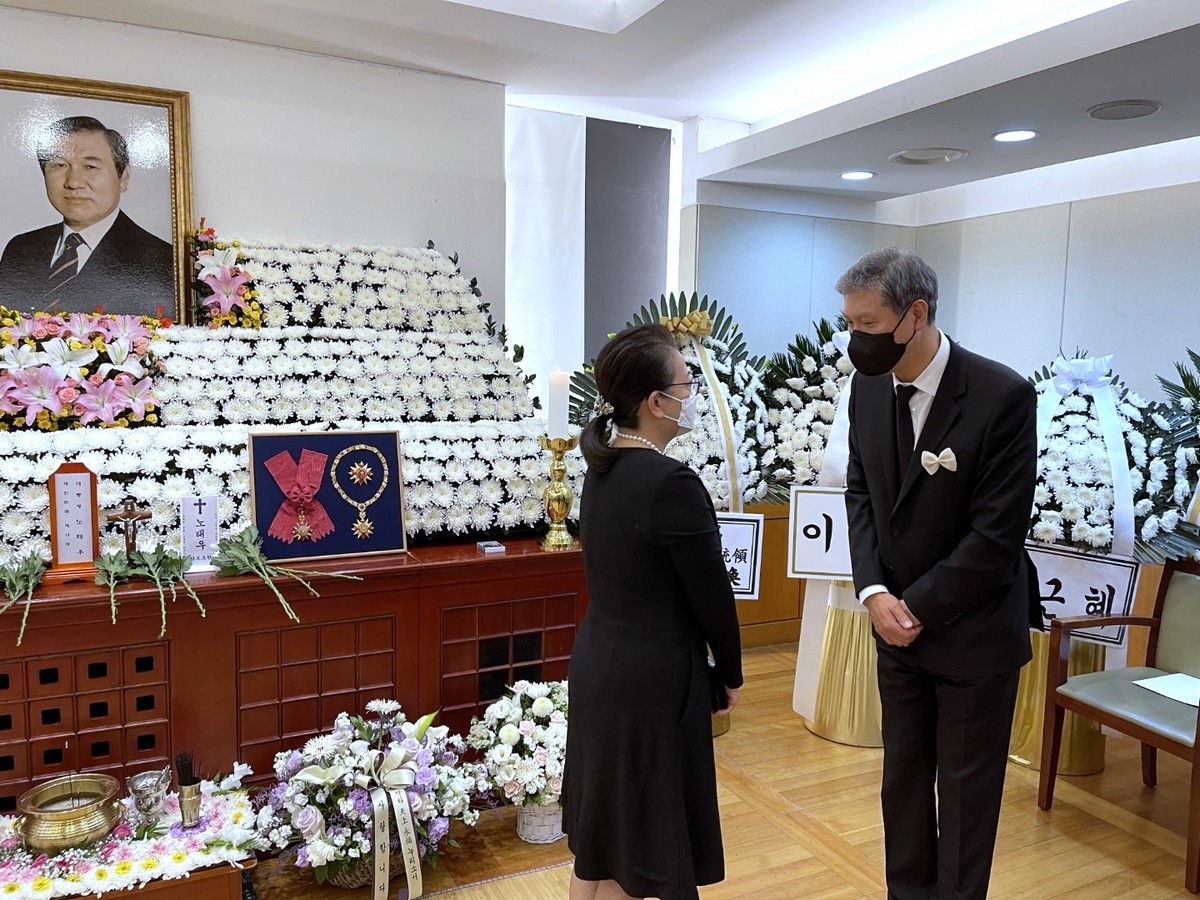 ▲SG OU offered her condolences to Mr. RO Jae-heon at the funeral home in Seoul National University Hospital.