Mechanisms
Directorial Meeting for the 8th China-Japan-Korea Ministerial Conference on Transport and Logistics (Virtual)
2021.07.29
Directorial Meeting for the 8th China-Japan-Korea Ministerial Conference on Transport and Logistics was held virtually on July 29, 2021. The delegations from the Ministry of Land, Infrastructure, Transport and Tourism of Japan, Ministry of Transport of China, Ministry of Oceans and Fisheries of the ROK attended the meeting. The TCS delegation headed by NAGAFUCHI Kenji, Director of Economic Affairs, participated in the meeting as an observer.
Director NAGAFUCHI, in his opening remarks, briefed about the events celebrating the 10th Anniversary of the TCS, and reported the progress of work tasked by the three ministries to further institutionalize the trilateral cooperation on transport and logistics as well as to foster information exchange among the three governments and stakeholders.
Meeting participants were engaged in a fruitful discussion on preparation for the 8th Ministerial Conference and reaffirmed their commitments for close collaboration in this regard.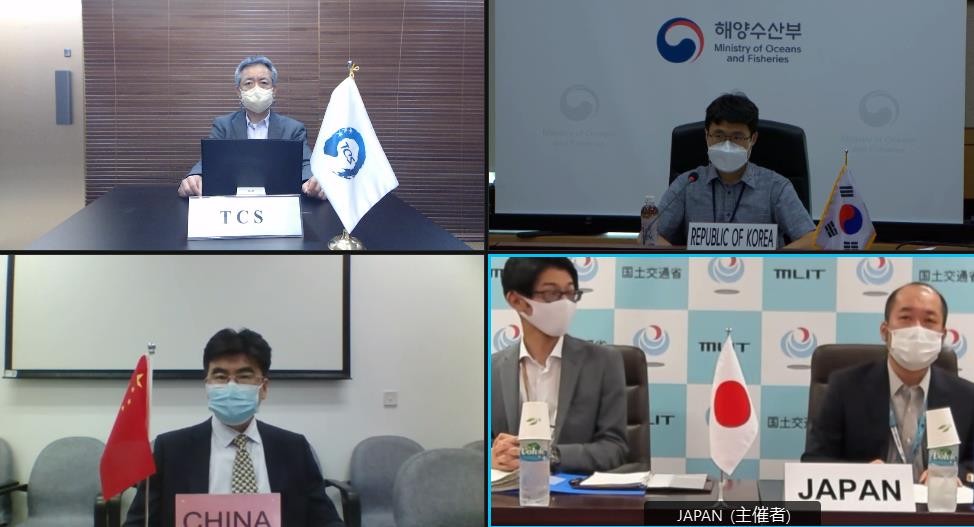 ▲Director NAGAFUCHI Kenji delivering opening remarks