Mechanisms
Directorial Meeting for the 8th China-Japan-Korea Ministerial Conference on Transport and Logistics (Virtual)
2021.06.25
Directorial Meeting for the 8th China-Japan-Korea Ministerial Conference on Transport and Logistics was held virtually on June 25, 2021. The delegations from the Ministry of Land, Infrastructure, Transport and Tourism of Japan, Ministry of Transport of China, Ministry of Oceans and Fisheries of the ROK attended the meeting. The TCS delegation was headed by NAGAFUCHI Kenji, Director of Economic Affairs.
At the meeting, Director NAGAFUCHI delivered opening remarks by highlighting the essential role of transport and logistics in supporting economic revitalization in the three countries. To achieve a rapid recovery from COVID-19, he emphasized the significance of trilateral framework under the Ministerial Conference on Transport and Logistics in providing platform to share information and best practices, in particular, on common challenges faced during COVID-19 pandemic as well as new opportunities brought by digital transformation (DX) in logistics.
The three ministries discussed future plans of preparation work for the 8th Ministerial Conference and reaffirmed their commitments for close collaboration in this regard. Participants also shared views on major changes in the social environment in recent years.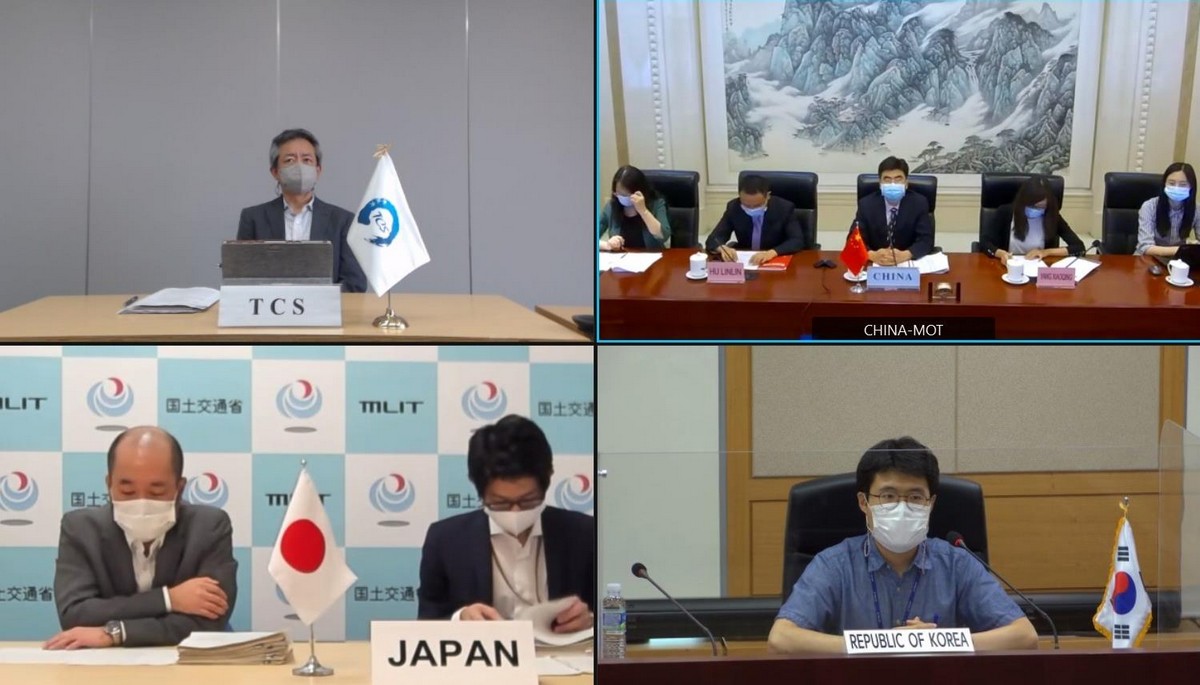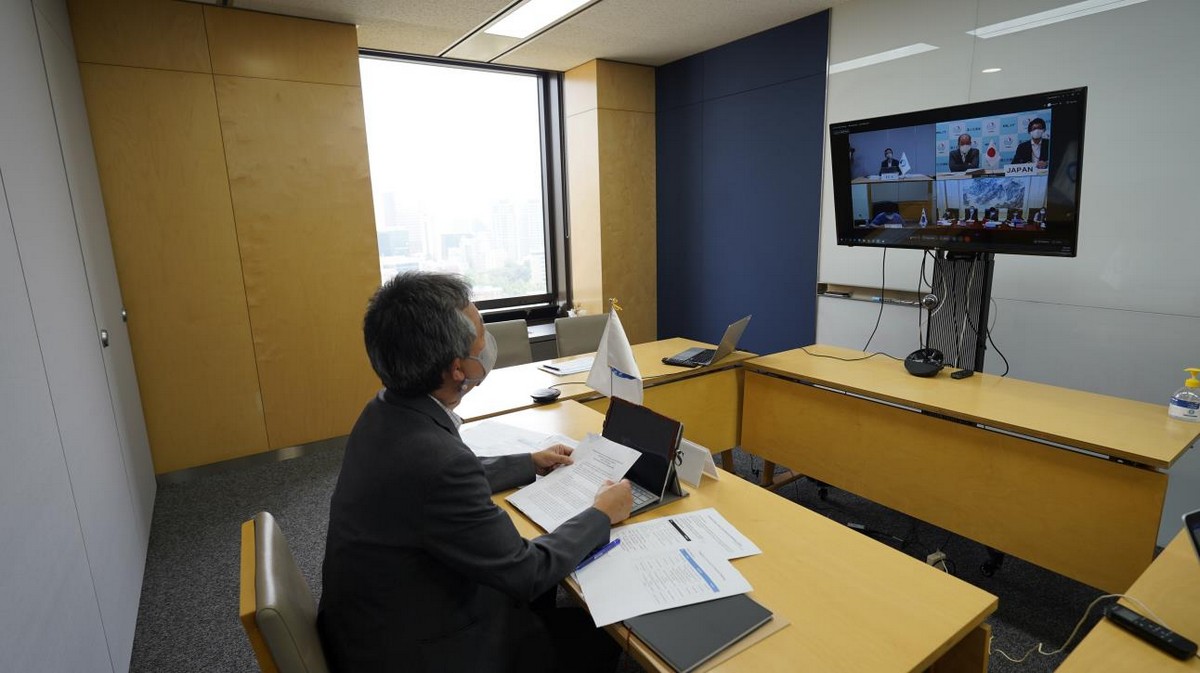 ▲Director NAGAFUCHI Kenji delivering opening remarks