Mechanisms
Directorial Meeting for the 8th CJK Ministerial Conference on Transport and Logistics (Video Call)
2021.01.29
Directorial Meeting for the 8th CJK Ministerial Conference on Transport and Logistics was held online on 29 January 2021. The delegations from Ministry of Land, Infrastructure, Transport and Tourism of Japan, Ministry of Transport of China, Ministry of Oceans and Fisheries of the ROK and the Trilateral Cooperation Secretariat (TCS) attended the meeting.
At the meeting, NAGAFUCHI Kenji, Director of Economic Affairs of the TCS delivered opening remarks introducing TCS's efforts in the past one year to maintain momentum of trilateral cooperation amid the COVID-19 constraints. He stressed the importance of strengthening cooperation in the field of transport and logistics to establish more efficient and resilient logistics system among the three countries. Director Nagafuchi also made a presentation on the progress of on-going project initiated by the TCS which was agreed at the 7th CJK Ministerial Conference on Transport and Logistics.
Meeting participants discussed the future plans for preparing the 8th Ministerial Conference and reaffirmed their commitments for close collaboration in this regard.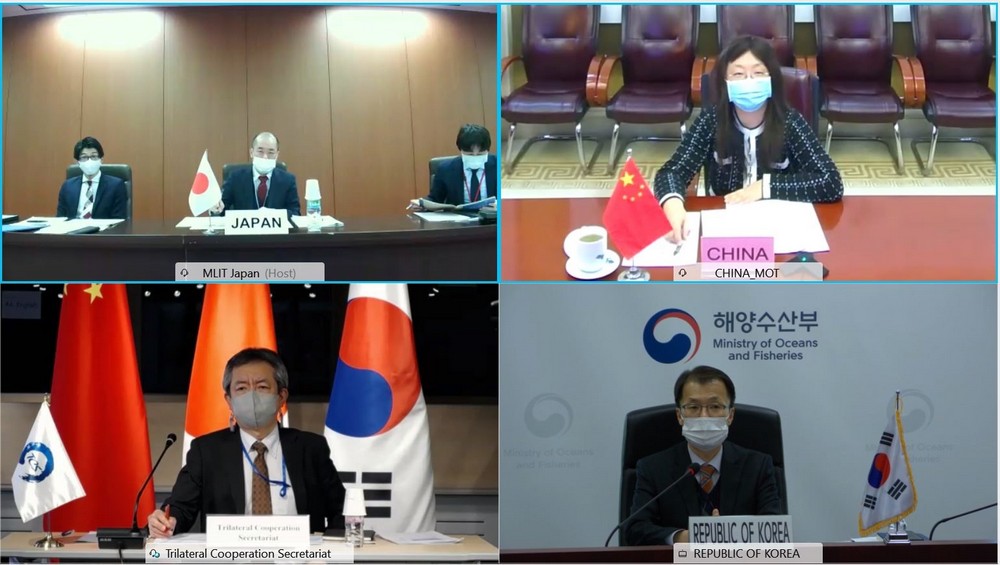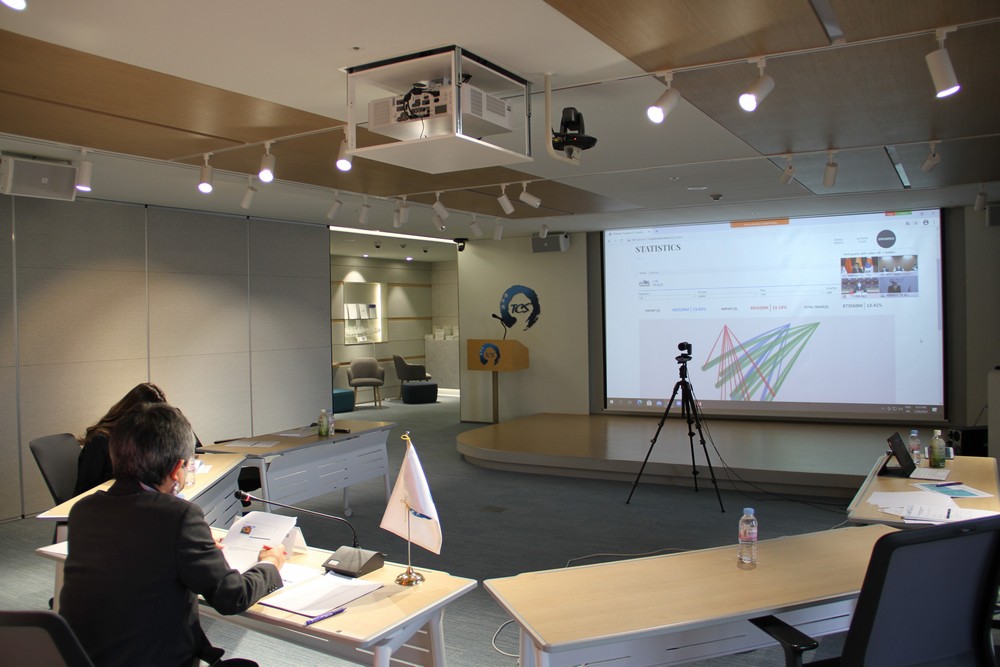 ▲Presentation by Director NAGAFUCHI Kenji