Others
2020 Global Youth Climate Challenges Opening Ceremony
2020.11.08
On 8 November 2020, TCS Secretary-General MICHIGAMI Hisashi gave a congratulatory speech at the opening ceremony for the 2020 Global Youth Climate Challenges(GYCC) hosted by the National Council on Climate and Air Quality(NCCA) of South Korea. The opening ceremony took place at Gyeongwonjae Ambassador Hotel in Incheon, with 100 international students from 20 countries participating offline and online.
SG Michigami highlighted the danger of COVID-19 posing a serious threat to human security. He appreciated the NCCA for launching a youth-centered network to raise awareness for environmental issues under the slogan 'Hot earth needs cool youth.'
2020 GYCC is the first global youth network event by NCCA, and TCS contributed by recommending Chinese and Japanese participants. TCS and NCCA hope to continue and further cooperation in environmental protection network building.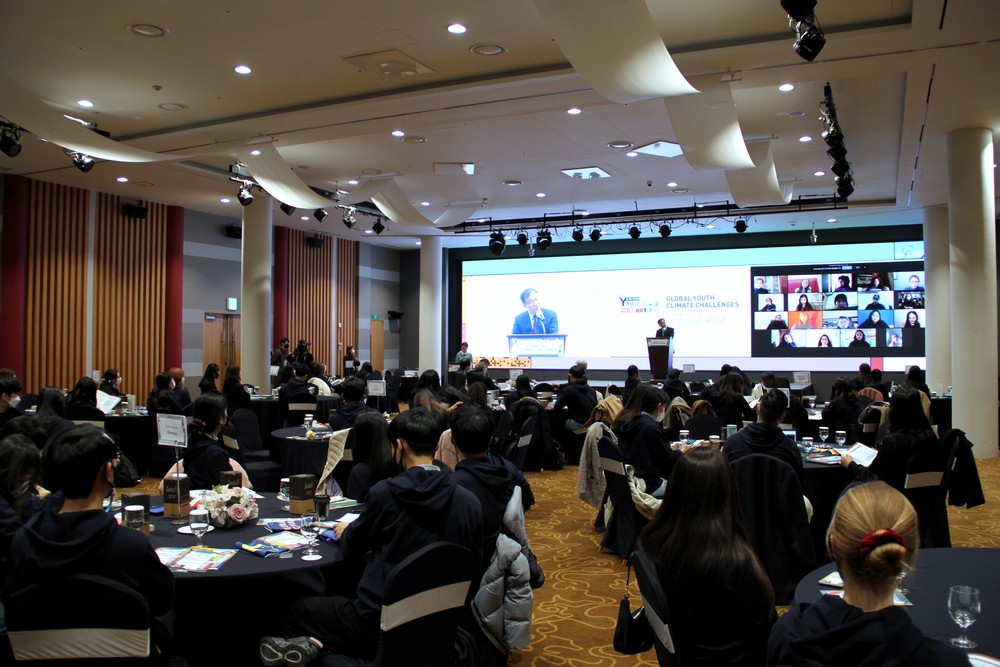 ▲Secretary-General, MICHGAMI Hisashi in 2020 GYCC Opening Ceremony