Mechanisms
Participation in pre-TEMM22 (Teleconference)
2020.09.02
On 2 September 2020, Director NAGAFUCHI Kenji from Department of Economic Affairs participated in the Pre-TEMM22 (The 22nd Tripartite Environment Ministers' Meeting) Working-level Meeting held online. Directors from the Ministry of Environment of the ROK, Ministry of Ecology and Environment of China and Ministry of the Environment of Japan attended the meeting to discuss pathways toward the TEMM22 that will be held in ROK.
Director NAGAFUCHI delivered an opening remark and appreciated the host country for their efforts to prepare for the success of TEMM22 amid the challenges of COVID-19. He emphasized that TCS stands ready to provide support for the ministries. TCS had a constructive discussion with the three parties to deepen our cooperation.
During the meeting, the three parties discussed the TEMM22 arrangements and the new Tripartite Joint Action Plan (TJAP) under the 8 priorities agreed at TEMM21, based on the lessons learned from the implementation TJAP 2015-2019. TCS will continue to support the mechanism to enhance trilateral cooperation on environmental protection.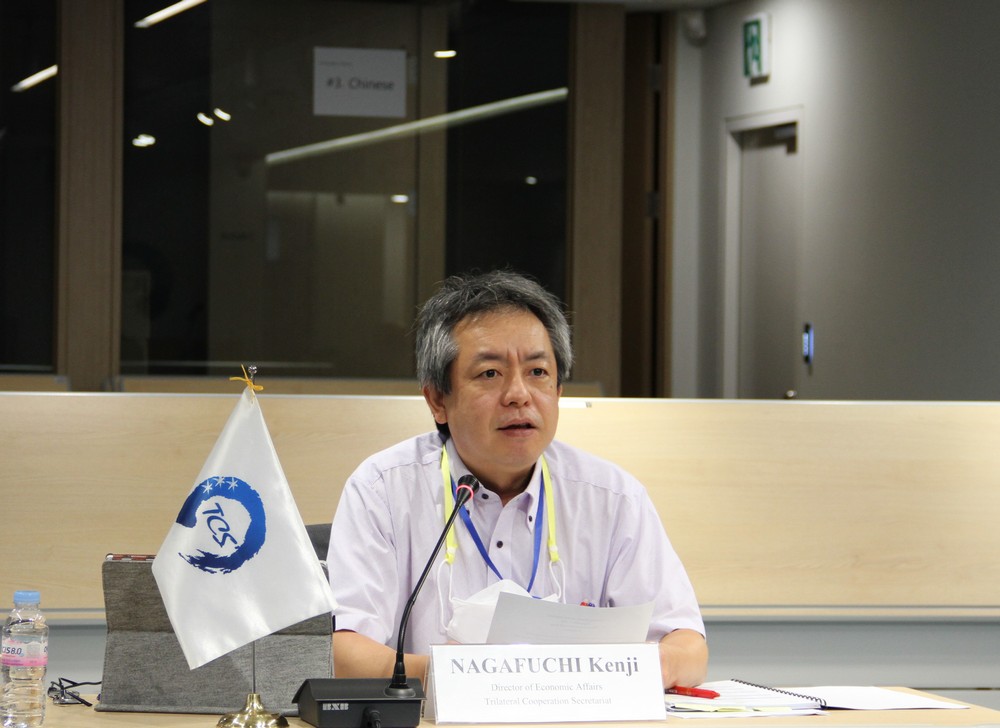 ▲Director NAGAFUCHI delivering opening remarks