Mechanisms
Post-TEMM21 Working-level Meeting
2020.02.20
On 20 February 2020, the Post-TEMM 21 Working-level Meeting was conducted via teleconference. Director of Economic Affairs of TCS QIAO Wen participated in the meeting.
During the meeting, representatives from the Ministry of Ecology and Environment of China, Ministry of the Environment of Japan, and Ministry of Environment of Korea reviewed the cooperation progress made since the 21st Tripartite Environmental Ministers' Meeting (TEMM21) and had an in-depth discussion about the new Tripartite Joint Action Plan on Environmental Cooperation.
Director QIAO provided an update on environment-related projects of TCS, including the Tripartite Environmental Teacher's Exchange Program in the framework of TEMM. Director QIAO emphasized that TCS will continue to support the three ministries to enhance public awareness of environmental protection. The three ministries highly appreciated TCS' efforts and contributions to support the TEMM mechanism and agreed to continue close cooperation with TCS.
TEMM is one of the longest-standing trilateral mechanisms that was established to tackle environmental challenges, promote environmental cooperation and build a more sustainable Northeast Asia. Over the past 20 years, it has developed into multi-layered cooperation mechanism that addresses a wide range of common environment problems in the region and beyond.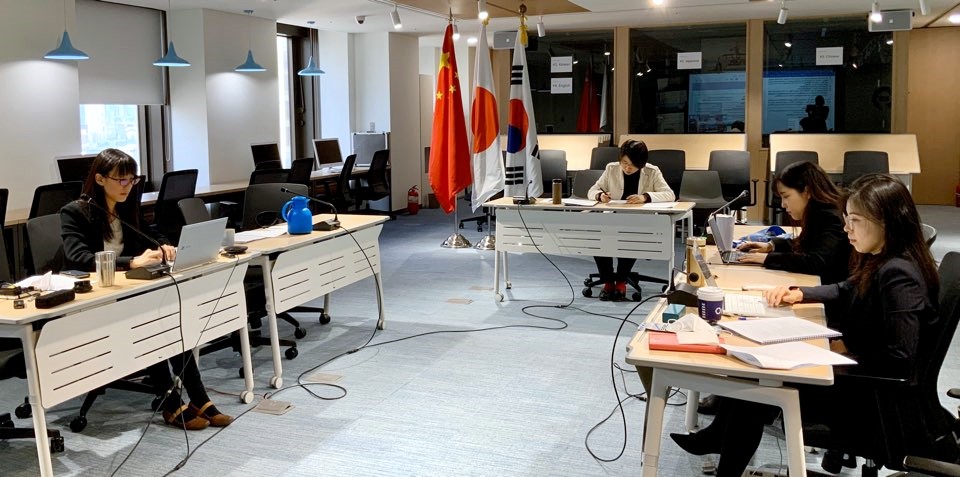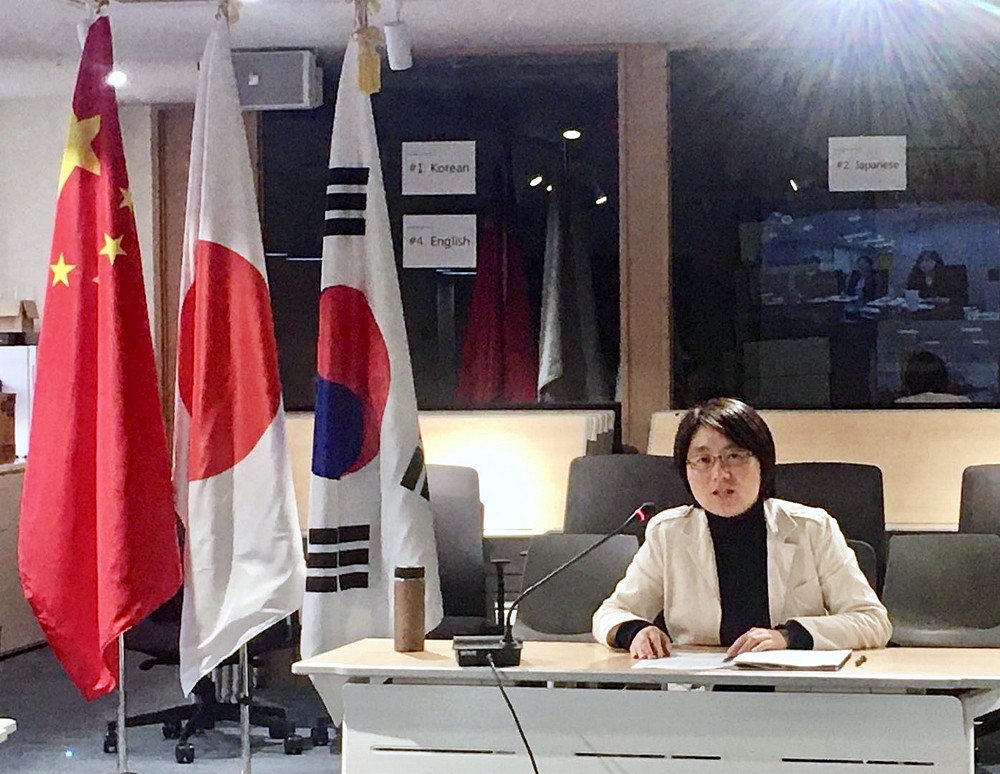 ▲Director QIAO Wen Speaks at the Meeting