Mechanisms
5th Trilateral Director General Level Meeting on Forestry Cooperation held in Yeongju, Korea
2018.05.31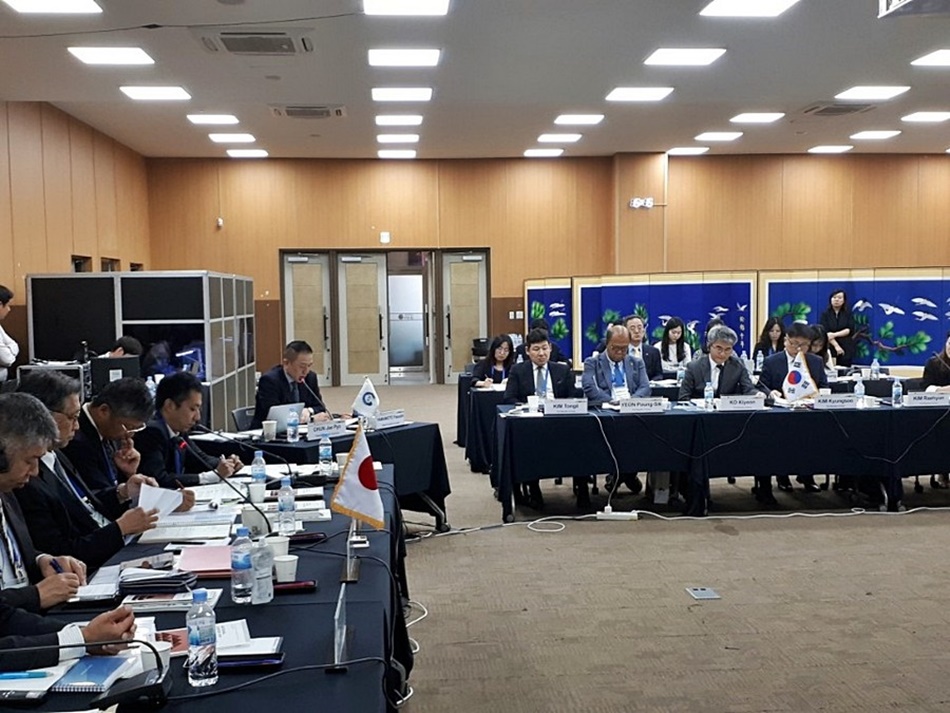 The 5th Trilateral Director General Level Meeting was in Yeongju, Korea on May 31, 2018. The delegations under Mr. KO Kiyeon, Director General of International Affairs Bureau, Korea Forest Service, Mr. ORITA Hiroshi, Director General of Private Forest Department, Forestry Agency of Japan, Mr. WU Zhimin, Director General of Department of International Cooperation, National Forestry and Grassland Administration of China, and YAMAMOTO Yasushi, Deputy Secretary-General of TCS participated the meeting to have in-depth discussion on the progress review and future agendas for trilateral forestry cooperation.
The Director Generals of the three countries reaffirmed the ongoing efforts to promote trilateral cooperation on the specific agendas including SDG activities, national forest management, seed conservation, and forest therapy. Deputy Secretary-General YAMAMOTO delivered remarks appreciating the successful opening of the 5th Meeting and showed full support to contribute to the mechanism in various ways.
During the Meeting, the TCS made a presentation on the future plan for the joint project on Forestry Lexicon and suggested a new project to develop a trilateral forestry mechanism website.
The 6th DG Meeting will be held in Japan.
* The Joint Project on Forestry Lexicon was initiated by TCS to standardize the usage of terminology on forestry among the three countries against the backdrop of having different usage of forestry terms in the newly developed area such as forest therapy.