Others
TCS Consultative Board Paid a Courtesy Call on H.E. KIM Hwang-sik, Former Prime Minister of the ROK
2022.03.24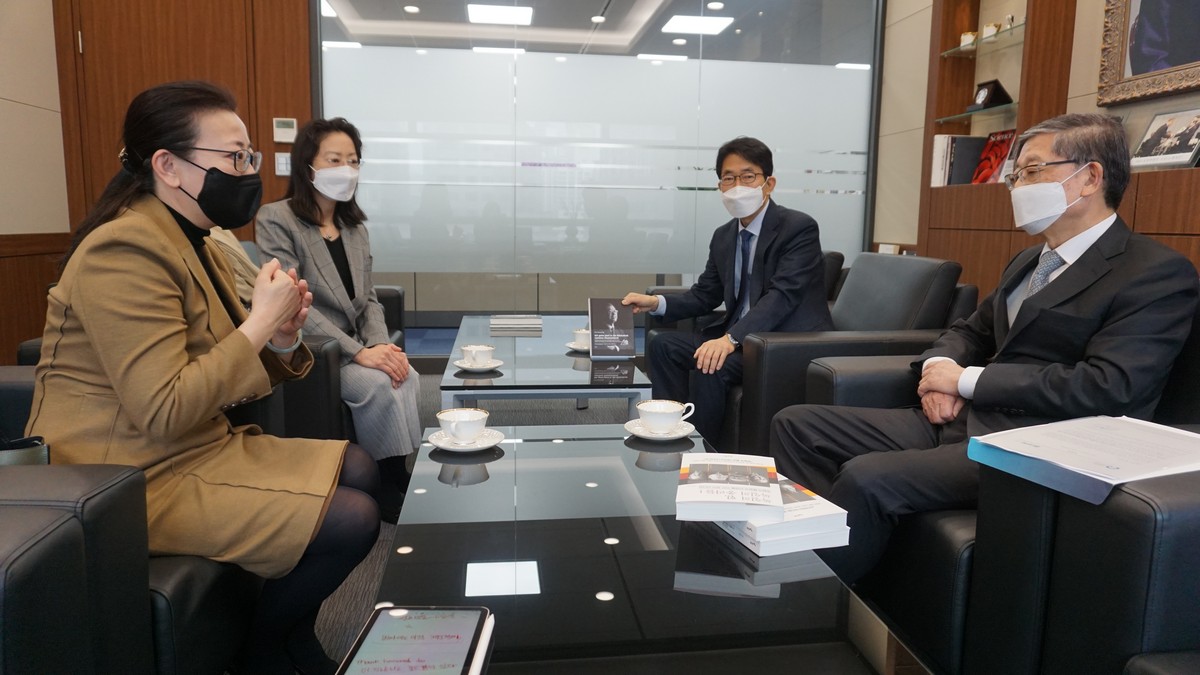 On March 24, 2022, TCS Secretary-General OU Boqian and Deputy Secretary-Generals BEK Bumhym and SAKATA Natsuko paid a courtesy call on H.E. KIM Hwang-sik, Chairman of the Hoam Foundation and former Prime Minister of the Republic of Korea.
SG OU acknowledged PM KIM's support in establishing the TCS in the ROK. SG OU expressed her appreciation for former Prime Minister's support in ratifying and establishing the TCS in the ROK ten years ago. She emphasized that over the past decade, TCS has seen much development especially in supporting the trilateral mechanism. She praised the achievements of H.E. KIM during his term, including the establishment of the TCS.
H.E. KIM welcomed the TCS Consultative Board and expressed his pleasure meeting the representatives of the three countries. He appreciated the development and hard efforts of the TCS and encouraged for more development, mentioning that he has had high expectations since the establishment of the TCS. He emphasized that there is much to learn from the European experience and the three countries must overcome difficulties to create a peaceful Northeast Asia.
SG OU thanked H.E. KIM for his insights and asked for his continued support for trilateral cooperation and the TCS. SG OU also invited him to share his insights at the the upcoming International Forum for Trilateral Cooperation.