Others
TCS Secretary-General OU Boqian Met with Child Fund Korea
2022.03.16
On March 16, 2022, TCS Secretary-General Amb. OU Boqian had a meeting with Mr.CHOI Bool-Am, President of sponsors, Child Fund Korea. Recognizing the value and vision of the Trilateral Cooperation especially among the younger generation, both sides exchanged views on the future cooperation between the TCS and Child Fund Korea to raise the profile of the former in China, Japan, and Korea's civil societies. Also in attendance were Vice President LIM Sin-hyuk and Director SHIN Kyung-geun of Child Fund Korea.
President CHOI heaped praise on the TCS for its agenda-setting efforts for a future-oriented cooperation among the three countries. He seconded the opinions SG OU had shared in her recent interview with Chosun Ilbo and pledged support to the TCS. President CHOI then wished for a strengthened communication between the TCS and Child Fund Korea with the aim of producing more opportunities for the youth of the three countries to engage and grow with one another.
SG OU thanked President CHOI for recognizing the value of the TCS and gave him a brief on the youth projects that the TCS is currently managing. She seconded President CHOI's opinion that the TCS should aspire to increase media exposure and sought his support and wisdom in this regard. SG OU agreed with President CHOI that the two organizations would develop and maintain close communication through various channels to explore and implement cooperative projects based on their common interests.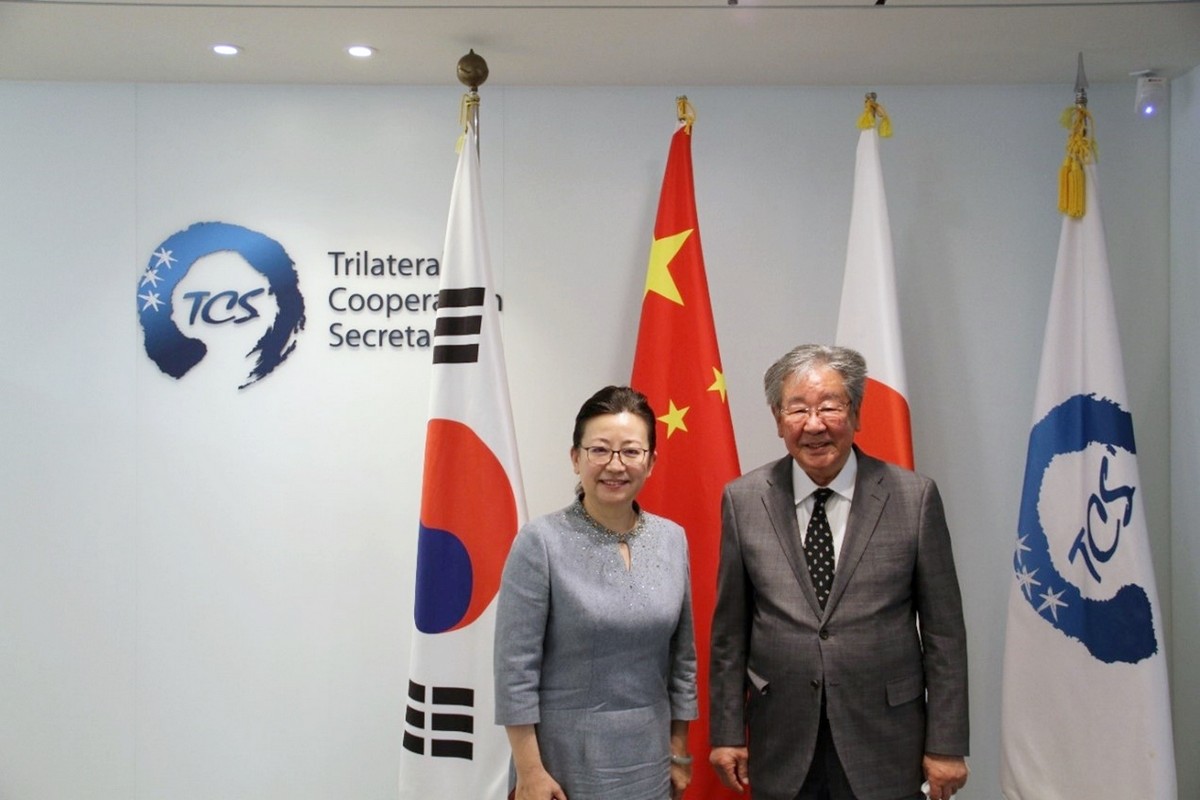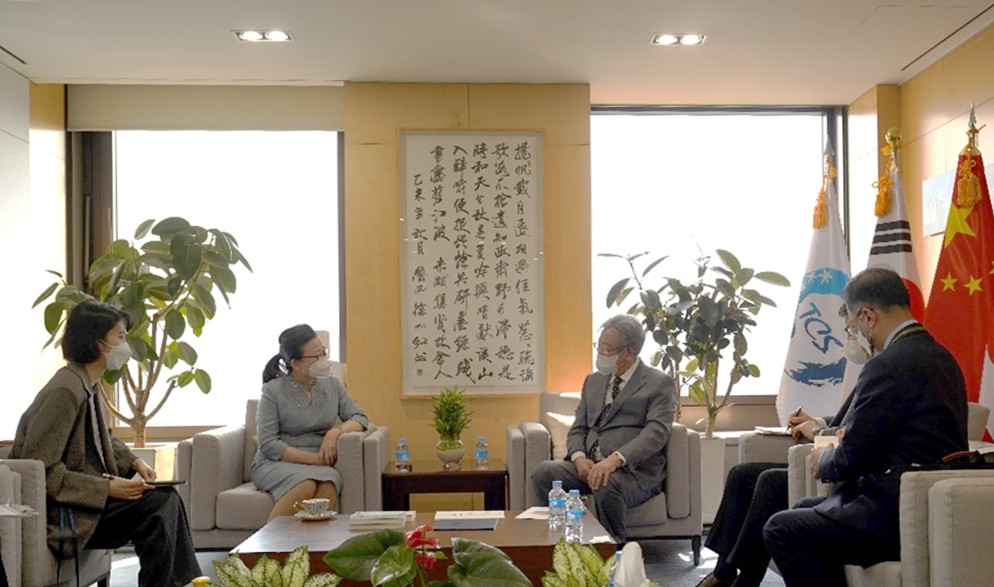 ▲TCS SG OU Boqian and Child Fund Korea President of Sponsors CHOI Bool-am