Others
TCS Board Members Visited KBS
2022.01.18
On January 18, 2022, Trilateral Cooperation Secretariat (TCS) Secretary-General Amb. OU Boqian and Deputy Secretary-General BEK Bum-hym met with Mr. KIM Eui-cheol, president of the KBS in the latter's office.
Secretary-General OU first highlighted the 10 years of accomplishments made by the TCS. She emphasized the need to maintain a momentum for the Trilateral Cooperation and her bright anticipation on its future that it will continuously develop apart from the influence of the global pandemic and bilateral relations. SG OU introduced the TCS's plan to initiate a unified platform that combines all the youth projects and thereby to provide an opportunity to the young generations to meet and exchange ideas towards one another. Deputy Secretary-General BEK shared the TCS's wish to work with KBS to together promote the publics' understanding on the Trilateral Cooperation.
President KIM Eui-cheol expressed his full supports to the TCS. Speaking highly of the TCS's achievements of the first decade that facilitated the Trilateral Cooperation, he extended his anticipation on the regional series of the Olympics to be an opportunity for the three countries to further solidify the cooperation. President Kim promised to support the Trilateral Cooperation, fulfilling their duty as the public media.
Both agreed to keep in close and frequent contact.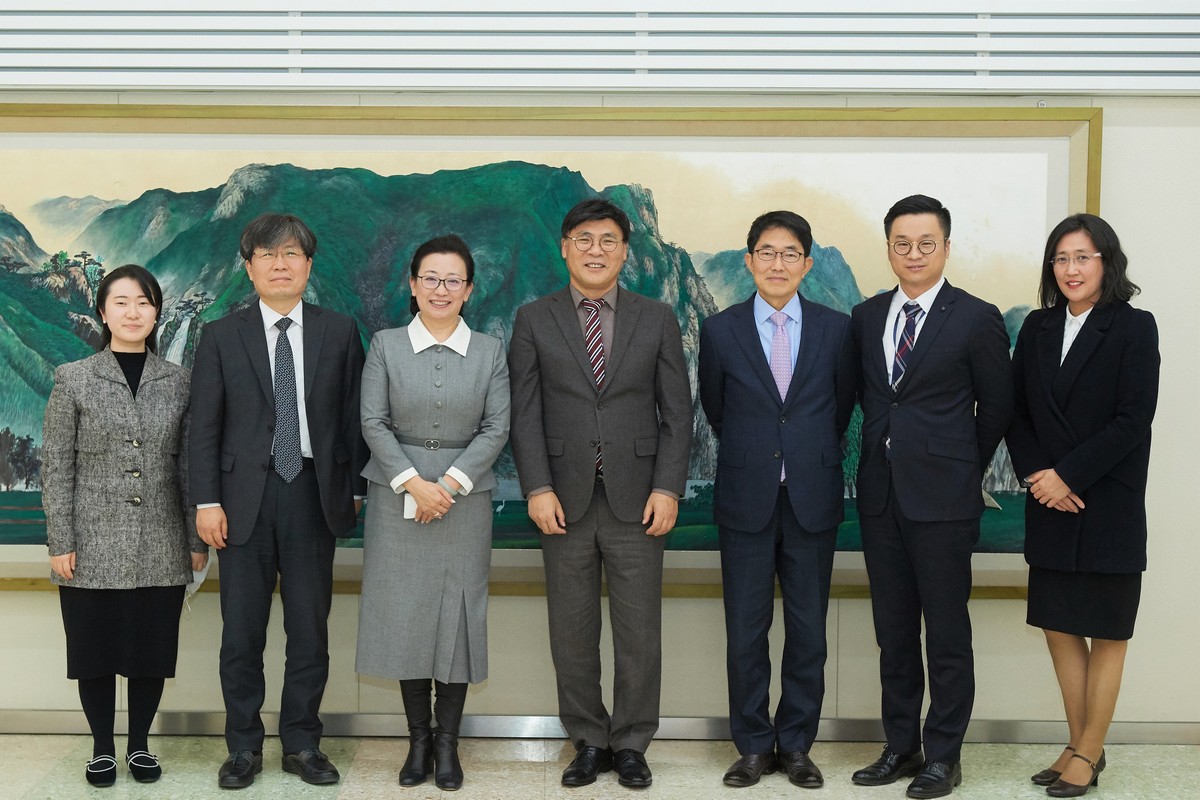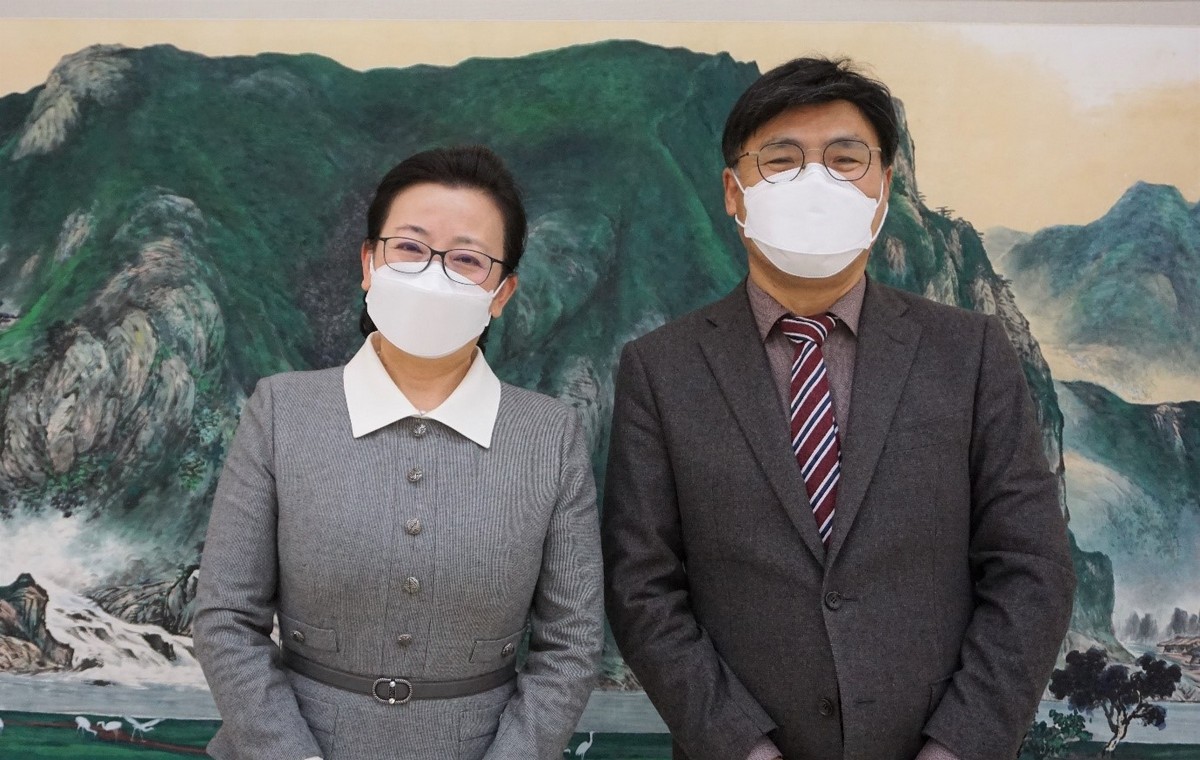 ▲(From left) Amb. OU Boqian, Secretary-General, TCS Mr. KIM Eui-cheol, President, KBS