The TCS delegation, headed by Secretary-General YANG Houlan, had a meeting with Mr. WON Hee-ryong, the Governor of Jeju Special Self-governing Province on 9 February 2017. 
SG Yang noted that cooperation among local governments in China, Japan and the ROK is an essential part of trilateral cooperation. Speaking highly of the Jeju Island's geopolitical and cultural merits, he conveyed TCS' willingness to maintain close partnership with the Jeju Province and the Jeju Peace Insitute (JPI). 
Governor Won extended his welcome to the TCS delegation, and commented that the Jeju Province will continue to support trilateral cooperation and looks forward to future opportunities to be involved in local government exchanges. 
Meeting with Governor WON Hee-ryong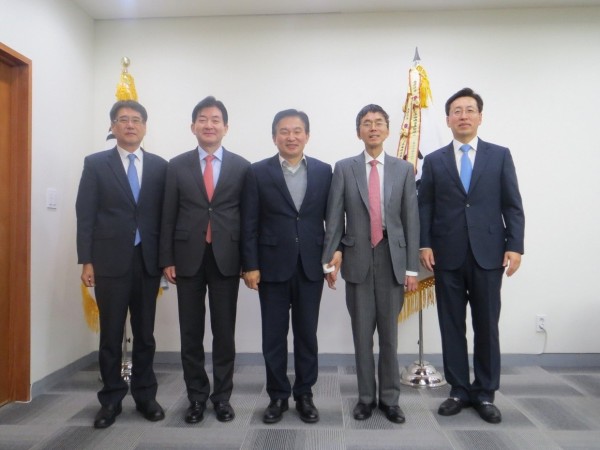 Group photo